Weekly review of parliamentary activities for May 31-June 4, 2021
Politics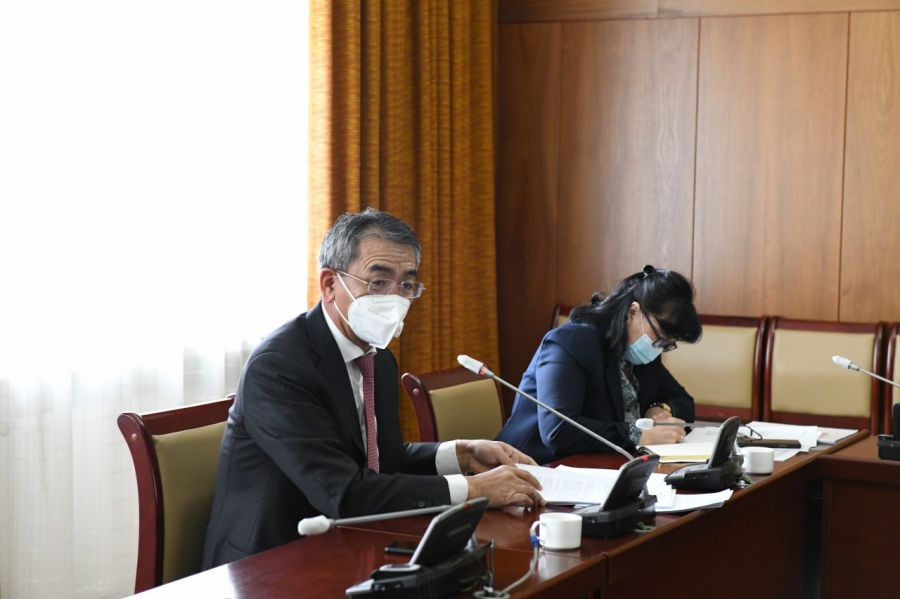 Ulaanbaatar /MONTSAME/. A working group established by the Parliament Chairman's Decree No. 33 to review the implementation of relevant laws and regulations approved by the State Great Hural in connection with the political situation met on June 2, 2021. During the meeting, authorities heard explanations and clarifications from the General Authority for State Registration, Supreme Court, General Election Commission, and the Independent Authority Against Corruption regarding two candidates from the Democratic party who submitted their names for the Presidential election.

June 3, 2021. Chairman of the State Great Hural of Mongolia G.Zandanshatar received representatives of the "Our children are not properties of the government and state" NGO. Chairman of the State Great Hural was requested to hold a public consultation on non-discrimination and non-dissemination of information that may cause psychological distress and harm during the COVID-19 pandemic.
June 3, 2021. Member of the State Great Hural and Chair of Mongolia-Hungary Parliamentary Group, Mr. N.Ganibal held an online meeting with Horvath Laszlo, Member of the National Assembly and Chair of the Hungary-Mongolia Parliamentary Group in the National Assembly of Hungary. The sides exchanged views on bilateral relations and cooperation between the two parliamentary groups.
June 4, 2021. Senior Advisor to the Chairman of the State Great Hural Mr. D.Lundeejantsan met with Ms. Tamuro Eriko, Chief Representative, JICA Mongolia Office. During the meeting, Ms. Tamuro Eriko presented a congratulatory letter from the JICA President Mr. Shinichi Kitaoka regarding the recent announcement of the Government of Japan to confer Mr. D.Lundeejantsan with the Order of the Rising Sun, Grand Cordon.
June 4, 2021. The Secretary-General of the State Great Hural Ms. Ulziisaikhan Luvsandorj received Mr. Mark Koenig, The Asia Foundation's Country Representative in Ulaanbaatar. Following the meeting, the sides signed a Memorandum of Understanding between the Secretariat of the Parliament of Mongolia and The Asia Foundation on the 2021 Cooperation Plan.
Source: Press and Public Relations Department of the State Great Hural