State Secretary D.Davaasuren receives OECD representatives
Economy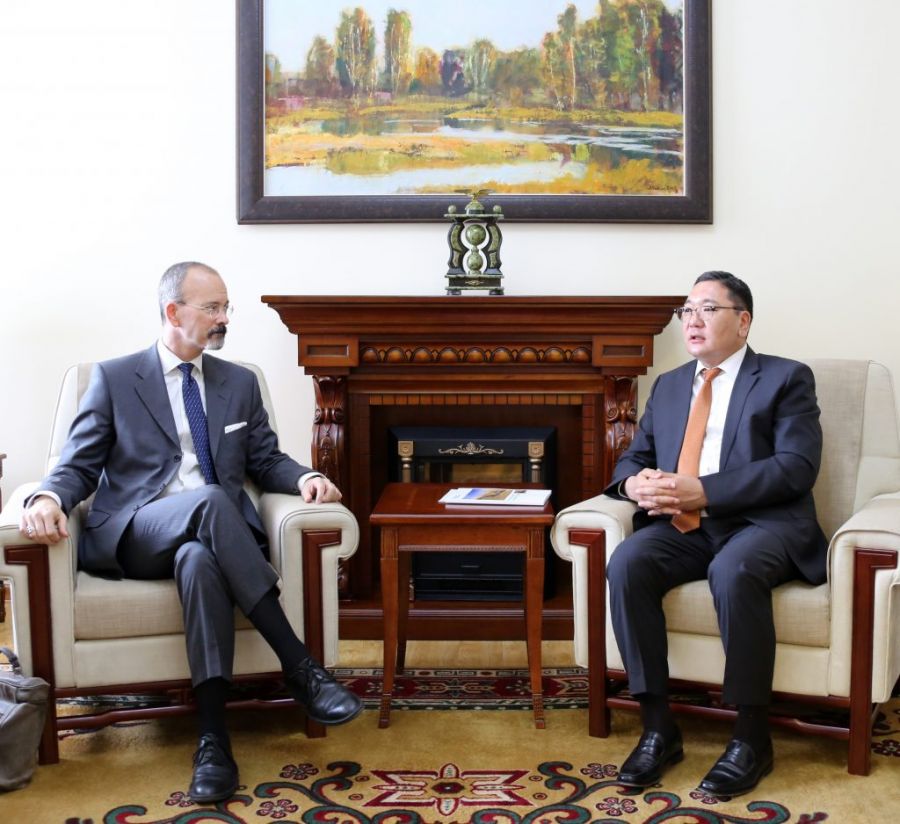 Ulaanbaatar /MONTSAME/ State Secretary of the Ministry of Foreign Affairs D.Davaasuren received representatives of the Organisation for Economic Co-operation and Development (OECD) led by the Head of Eurasia Division William Tompson on June 27.

State Secretary D.Davaasuren highlighted the importance of expanding cooperation between Mongolia and the OECD, covering the SME, taxation and infrastructure sectors. Noting that OECD member states support the development of cooperation with Mongolia, Mr. William Tompson expressed interest in further development of cooperation in the improvement of legal environment of business, sustainable infrastructure and climate sectors, exchanging views in this regard.
Within the framework of the 'Enhancing Competitiveness in Central Asia' project implemented by the OECD, the work on improving access to finance for micro and SME (MSME) is ongoing. In this regard, the Ministry of Foreign Affairs in cooperation with the OED and BPI France organized the 'Improving access to finance for MSME' forum on June 27, discussing the policy reforms and further steps to be taken by the Government.
The OECD also introduced the 'Enhancing Competitiveness in Central Asia' survey report on June 26 in cooperation with the Ministry of Road and Transport Development.