Student-soldiers take the military oath
Society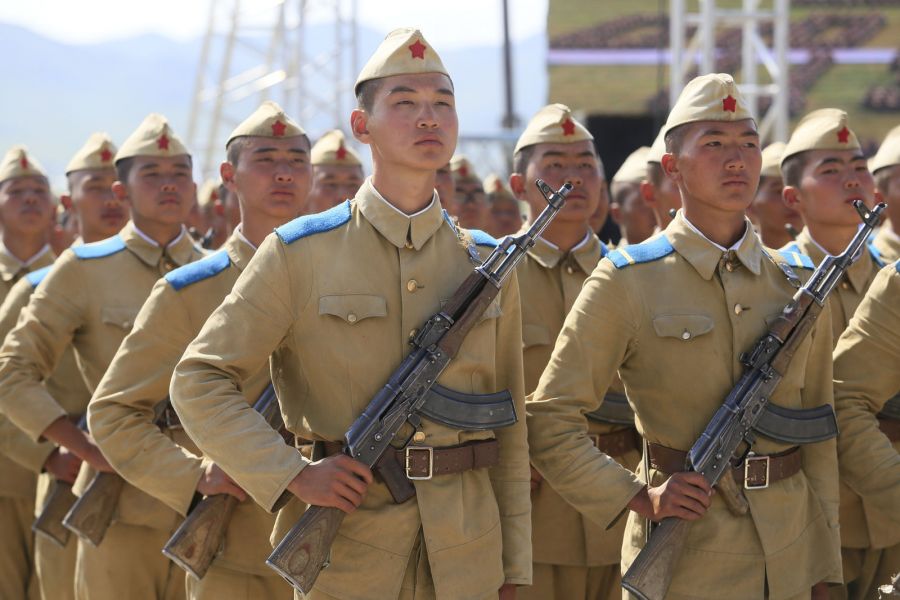 Ulaanbaatar /MONTSAME/. The students who participated in the 2019 'Student-Soldier' program took their oath on a training field of the Mongolian National Defense University on August 17. Some 1000 students successfully partook in the two-month program based on the military units of the National Defense University and Uvurkhangai, Khovd, Orkhon and Dornogobi aimags.
This year, over 7000 students applied for the military program and 1000 of them selected to take part. The student-soldiers have completed two types of training in the fields of military tactics and strategy, theoretical and military field training for the duration of two months. It also provides education in 12 specializations.
The oath-taking ceremony was attended by Minister of Defense N.Enkhbold, Minister of Education, Science and Sports Yo.Baatarbileg, other corresponding officials and families, friends and relatives of the student-soldiers. More than 5500 students have undertaken the program in the last six years, since its initiation in 2014.
Military service is compulsory for male citizens and its completion is a mandatory requirement for application to public service in Mongolia. The 'Student-Soldier' is a two-month military program that enables students to join the army, with an aim to enhance their physical and mental strengths with military education. Students who enrolled in the program are eligible to apply for public positions without having to serve one year in the army.