Judges to be involved in specialized training
Society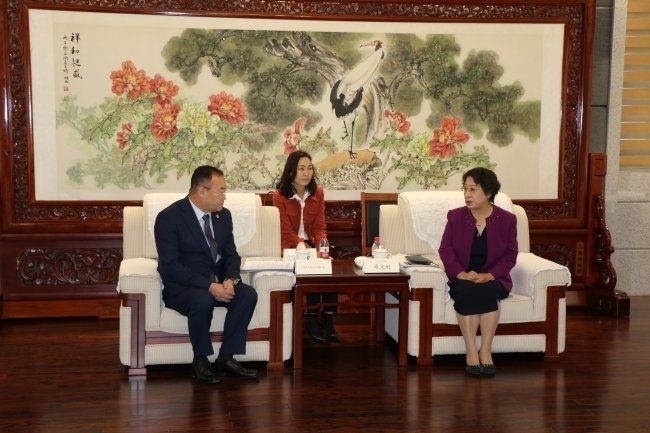 Ulaanbaatar /MONTSAME/ On October 14, Member of the Judicial General Council (JGC) of Mongolia E.Batbayar met with Ms. Feng Wengli, Deputy Head in charge of International Training of the National Judges College at the Supreme People's Court of China.
Within a memorandum established in 2018, the sides agreed to support joint scientific works consistently and conduct specialized trainings to civil, criminal, administrative judges and staffs. Moreover, they talked over opportunities to establish electronic court (eCourt) and develop a special program in directions of making court electronic to deepen judicial reform of Mongolia.
Member of the JGC E.Batbayar expressed gratitude to the National Judges College of China on implementing programs in aims of empowering judges and administrative staff of Mongolian court.