'Mongol Export Expo-2019' to take place
Society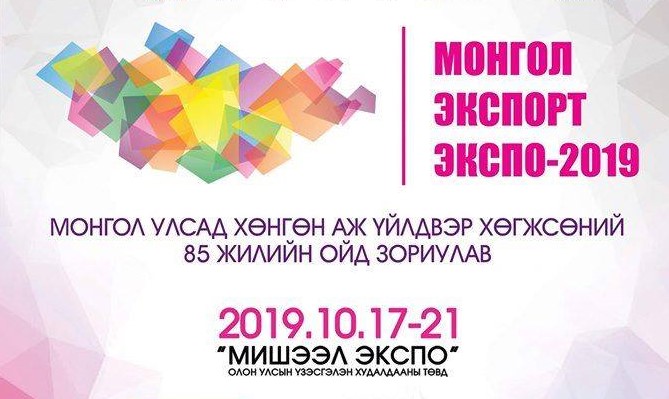 Ulaanbaatar /MONTSAME/. The 'Mongol Export Expo-2019' is to take place at Misheel Expo Center from October 17 to 21.

Co-organized by the Ministry of Food, Agriculture, and Light Industry, the Mongolian Leather Association, and the Mongolian Wool and Cashmere Association, the expo is being organized in aims of enhancing the quality and standards of the products of domestic manufacturers and entities in the light industry sector, promoting their products to consumers, supporting their sales, and creating the conditions for consumers to be able to make a one-stop purchase.
Manufacturers will present their export products, which include leather, wool, cashmere, prints, food, cosmetics as well as building materials and recycled products.