Ten Thousand Horses of Steppe festival to take place in November
Society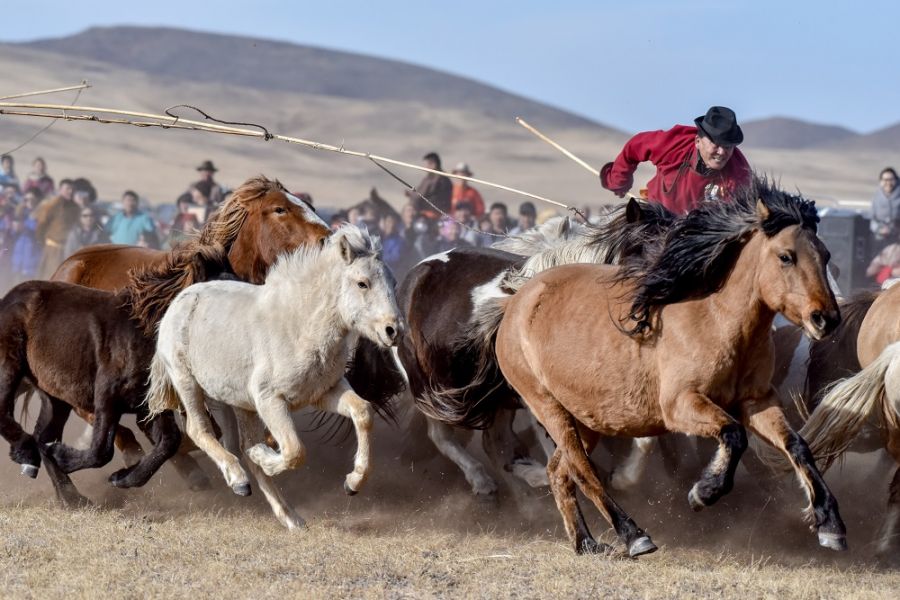 Ulaanbaatar /MONTSAME/. Aimed at promoting the lifestyle of Mongolian herders and preserving intangible cultural heritage, Ten Thousand Horses of Steppe festival will take place on November 1-3 in Khentii aimag.
The festival has being organized since 2015 at the initiation of Batnorov soum which leads Khentii aimag with its number of horses. This year's festival is being co-organized by the Ministry of Environment and Tourism, Culture and Arts Authority, Governor's Office of Khentii aimag, Batnorov soum and "Munkh Khariltsaa" NGO. 2000 horses are set to take part in the festival, moreover, 10 horsemen from Inner Mongolian Autonomous Region are on their way to participate the festival.
As Khentii aimag has numerous historical landmarks, a number of monuments and complexes such as "Friendship Hall" in Batnorov soum, "Shihihutug Complex" in Norovlin soum, "Sky Gate" in Dadal soum, "Ikh Khuraldai (Great Council)" complex, etc. are under construction with the investment of the Government of Mongolia and Asian Development Bank to boost tourism.
Various events such as driving herd of horses, horse race and a competition of unique-colored horses, parade on horseback, competitions of lasso and taming of horse, expo of Khentii brand products and Dariganga, Batnorov, Sevrei brand horse equipment, photo exhibition and concert will be organized during the festival.