Head of Ulaanbaatar Environmental Department awarded international prize
Environment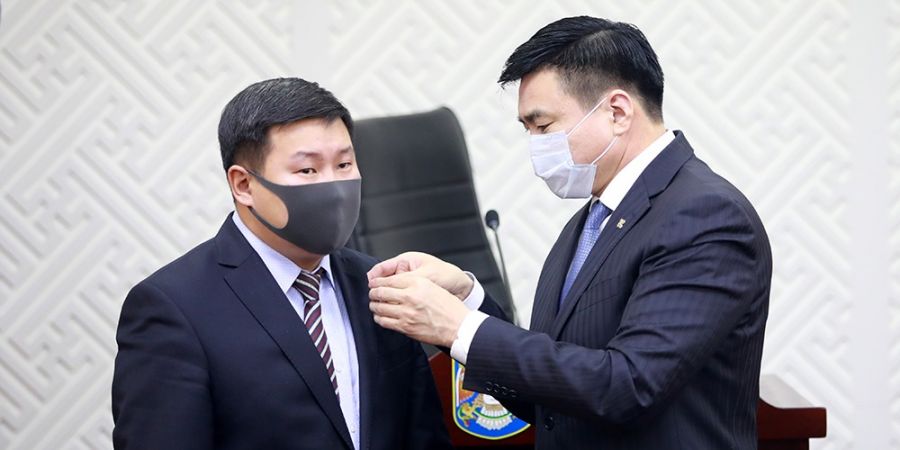 Ulaanbaatar /MONTSAME/ Head of the Environmental Department of the capital city E.Battulga has been awarded the International Environmental Prize 'EcoWorld'.
The prize committee noted that the projects and initiatives the staff led by Mr. E.Battulga worked on to protect biological diversity and enable better adaptation to climate change set a good example for the region to follow.
On February 17, Governor of the capital city and Mayor of Ulaanbaatar S.Amarsaikhan presented the award sent from the Russian Academy of Natural Sciences.
In 2019, the capital city Environmental Department introduced the first surface water harvesting system of Ulaanbaatar, imposed special protection on wildlife habitats, Deend Hill Range and Berkh Tugul area, banned chernozem exploitation, and promoted the use of organic fertilizers. Also, it set up a division for the protection of biological diversity and marked the areas surrounding the tributaries of Tuul River.
EcoWorld is a public award for outstanding achievements in the protection of the environment and ensuring environmental safety. It is also an award for achievements in other environmental activities, which targets sustainable development in the 21st century as a top priority.