Mongolia launches campaign to help China fight coronavirus
Politics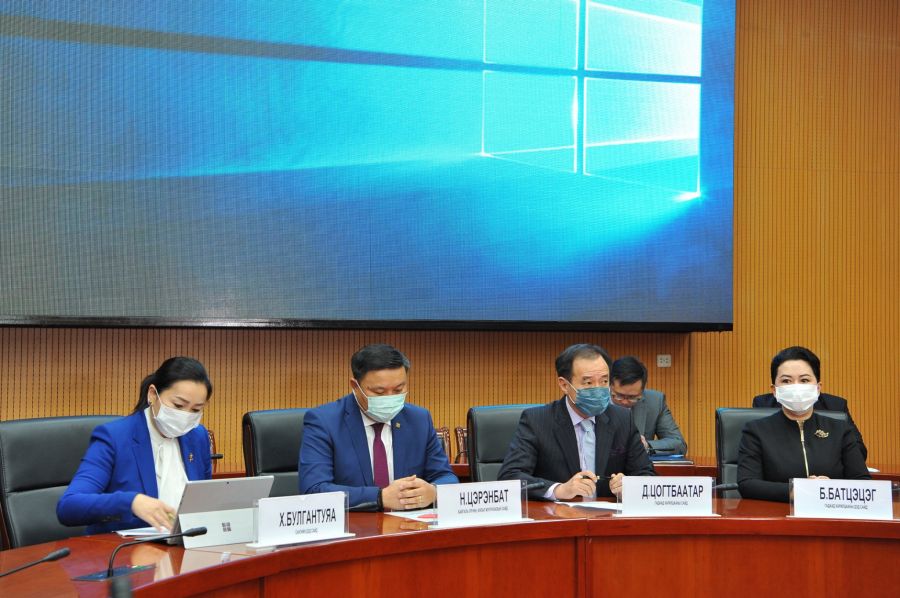 Ulaanbaatar /MONTSAME/. The government of Mongolia has decided to launch a campaign to provide assistance to China to help contain the outbreak of coronavirus and appointed Minister of Environment and Tourism N.Tserenbat as a head of a working team responsible for the campaign.

Today, February 18, a press briefing was organized to announce the launch of the campaign "Emotional Support to Eternal Neighbor".
In the scope of the campaign, a donation account at the State Bank was established by the Ministries of Environment and Tourism, Foreign Affairs and Finance.
Details of the donations account:
Bank Name: State Bank
Account number: 341303432597
Beneficiary account holder: Humanitarian campaign
"Despite the ongoing donations and assistance given by Mongolian government and private organizations to the Chinese Embassy in Ulaanbaatar since January, we should give greater donations, involving more people. That is why we have opened the donations account" said Minister N.Tserenbat at the press conference.
Minister of Foreign Affairs D.Tsogtbaatar mentioned that a large number of Mongolians have been taking the initiatives to provide emotional and material support to China. Therefore, the campaign organizers stepped in to compile those cash assistance into one account.
"Apart from the government's assistance to China, Ulaanbaatar City Governor's Office, Mongolian National Chamber of Commerce and Industry, China Alumni organization in Mongolia and the Democratic Party have already delivered their donations to China." noted Minister D.Tsogtbaatar
Deputy Minister of Finance Kh.Bulgantuya said that China is the largest trade partners of Mongolia and major development projects are underway in Mongolia since 2010 with USD 1.5 billion soft loan from China. "… Not to mention the CNY 1 billion grant aid from China to the government of Mongolia in the last years. We call for the public and business entities of Mongolia to cooperate with us and provide their support to our eternal and longstanding friendly neighbor during these challenging times." said Ms. Kh.Bulgantuya.
Minister D.Tsogtbaatar informed during the press briefing that there are currently 336 Mongolian nationals in China, who have expressed their requests to return home, and the foreign ministry is working to bring them home. Last week, the cabinet decided to impose full ban on passenger travels through its borders with China.
The donations collected to the account will be reported to the public and delivered to the Chinese Embassy in Mongolia weekly.