Speaker meets WHO Representative
Society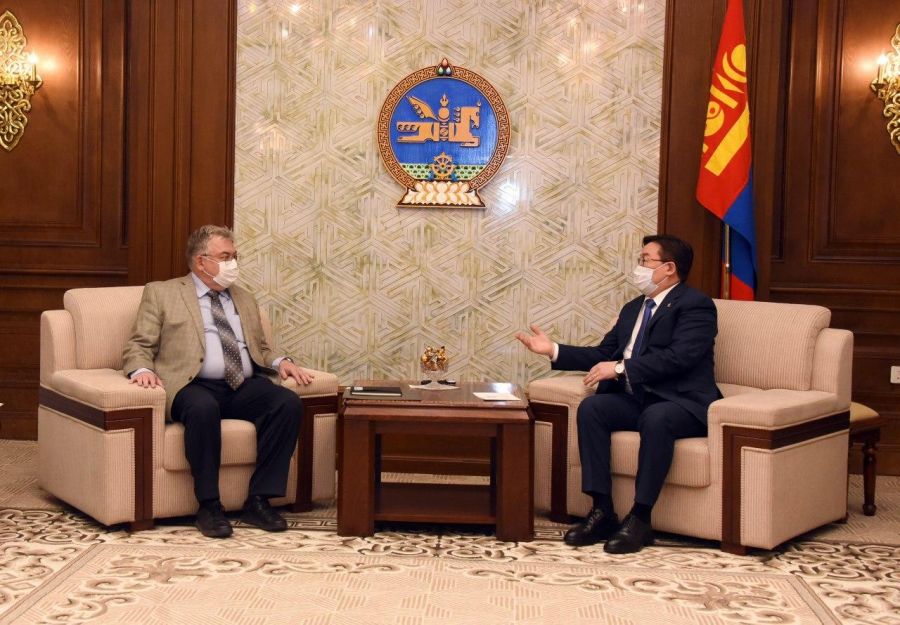 Ulaanbaatar /MONTSAME/ On May 13, Speaker of the State Great Khural (Parliament) G.Zandanshatar met with Sergey Diorditsa, World Health Organization (WHO) Representative to Mongolia to discuss the current Covid-19 situation, ongoing precautionary measures, possible threats, and pressing issues.
Speaker G.Zandanshatar requested the WHO Representatives to give scientific evidence-based information and advice on Covid-19 prevention measures to the public with help of the Parliament Secretariat as some of the citizens are letting their guard down as the weather warms up saying, "No lockdown has been put in place in Mongolia and service facilities are operating normally. However, we consider ourselves to be still at high risk. Infection rates have not declined across the globe and it is not clear when a vaccine will be available and our daily lives will return to normal"
"Not only did Mongolia close its borders early and move promptly, the country did a great job at quarantining evacuees from overseas immediately upon arrival and taking safety measures," said Mr. Sergey Diorditsa. He noted that prolonged restrictions may adversely affect the country's social and economic sectors and that WHO Mongolia is carrying out a study on Covid-19 impact in Mongolia while also commending the country's economic stimulus measures.
The WHO Representative also answered the Speaker's inquiry about when a vaccine will be available, saying "Several countries are working to develop a vaccine. However, it is difficult to pinpoint when a vaccine will be available. WHO believes it will be 12 months until a vaccine is officially approved." He then agreed to hold press briefing to deliver advice and information concerning the Covid-19 to the public at the State Palace at 11 AM on May 15, Friday.