158 Mongolians return from India
Society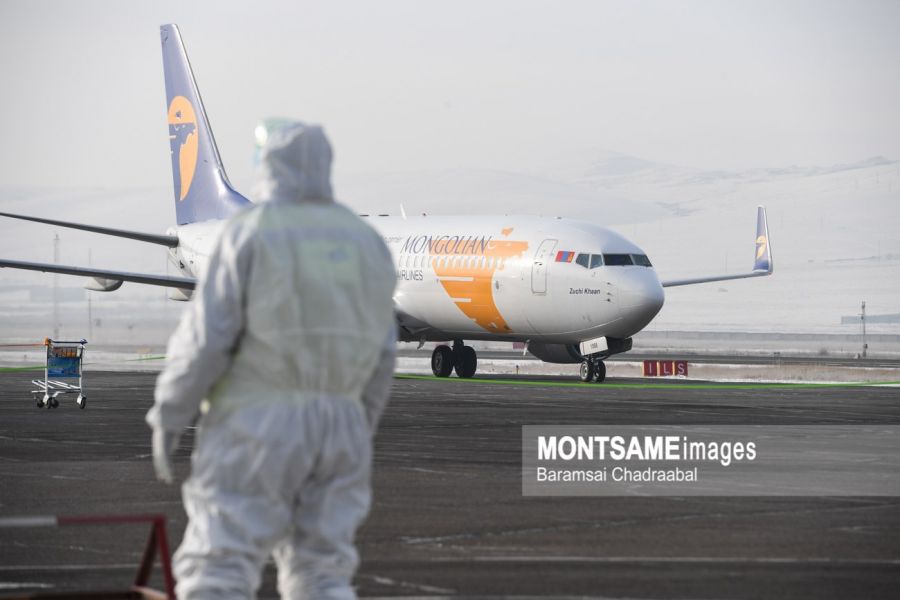 Ulaanbaatar /MONTSAME/ A charter flight on route between New Delhi and Ulaanbaatar landed today at 07.40 am at Chinggis Khaan International Airport, bringing 158 Mongolian nationals to their home country. The plane, which made a fuel stop in Hanoi, Vietnam on its way from India, also brought 11 Mongolians from Vietnam.

Mongolia has been evacuating its citizens with reasonable excuses or elders, people with medical reasons, people with small children and pregnant women from foreign countries at starter. Most of the passengers on the plane was Mongolians who went under medical treatment in the Republic of India, reports the Specialized Inspection Agency.
According to the State Emergency Commission's guideline in place, the returnees will be placed in mandatory quarantine for 21 days and will further continue 14-day home-isolation. There are 2029 people under mandatory isolation at 27 various isolation facilities, as of today.
Including today's charter flight from India, Mongolia has brought back a total of 8,480 citizens from abroad on 15 MIAT Mongolian Airlines-operated charter flights, and 5,007 citizens through its auto vehicle and railway border checkpoints since COVID-19 related border restriction measures were introduced. As of May 19, 10,761 people have applied to return home from abroad, reports the State Emergency Commission.