Mongolian statehood traditions to be displayed during the National Naadam Festival
Society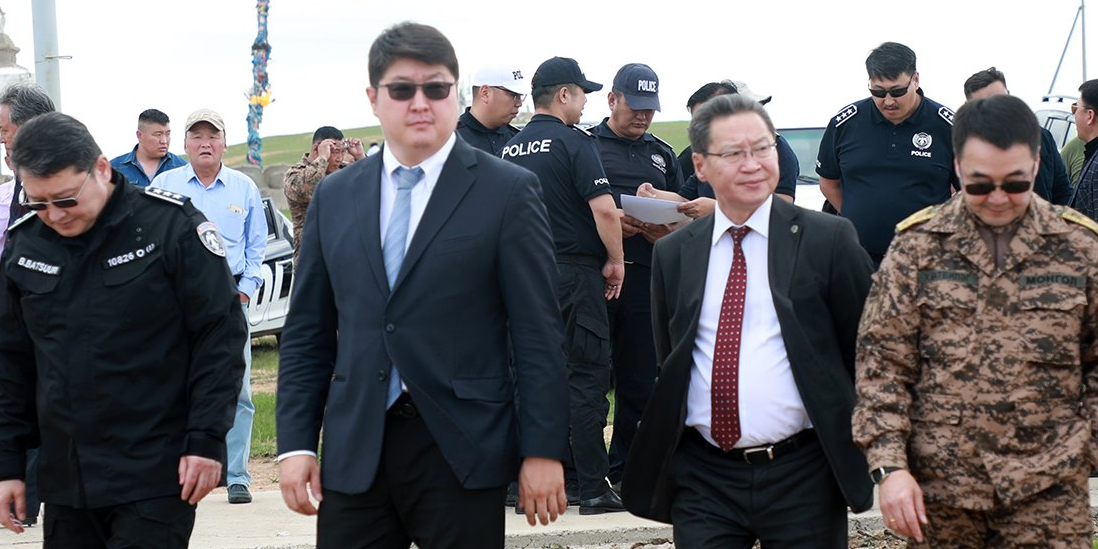 Ulaanbaatar /MONTSAME/. On July 2, First Deputy Governor of the Capital City in charge of development policy, Deputy Head of the organizing committee of the National Naadam Festival J.Batbayasgalan and members of the horse racing subcommittee became acquainted with the preparation underway for the festival activities to take place at Khui Doloon Khudag.

In the framework of the National Naadam Festival to take place on the occasion of the 2229th anniversary of Foundation of the first Mongolian State, the 814th anniversary of the Great Mongol Empire and the 99th anniversary of the Mongolian People's Revolution, tournaments for wrestling, archery, and knuckle-bone shooting are planned to be organized at the Khui Doloon Khudag area. To avoid mass gathering, construction for appropriate infrastructure has been completed to broadcast the tournaments live on TV and online platforms.
The Mongolian National Broadcaster and 16 TV channels of the Mongolian TV Channels' Association will be broadcasting the three tournaments for the public, using modern technological advancements and high speed internet.
Director of 'Hero' Entertainment Studio B.Baatar highlighted that this year's National Naadam Festival will be developed as content under the name, 'Mongolian Naadam', and preserved as a promotion video for attracting international tourism.
Mongolian statehood traditions, heritage, 'the Three Games of Men', clothes and items used by citizens, living conditions, and household items are planned to be presented as how it used to be during the time of the Great Mongol Empire.
.