Government action program for 2020-2024 under development
Society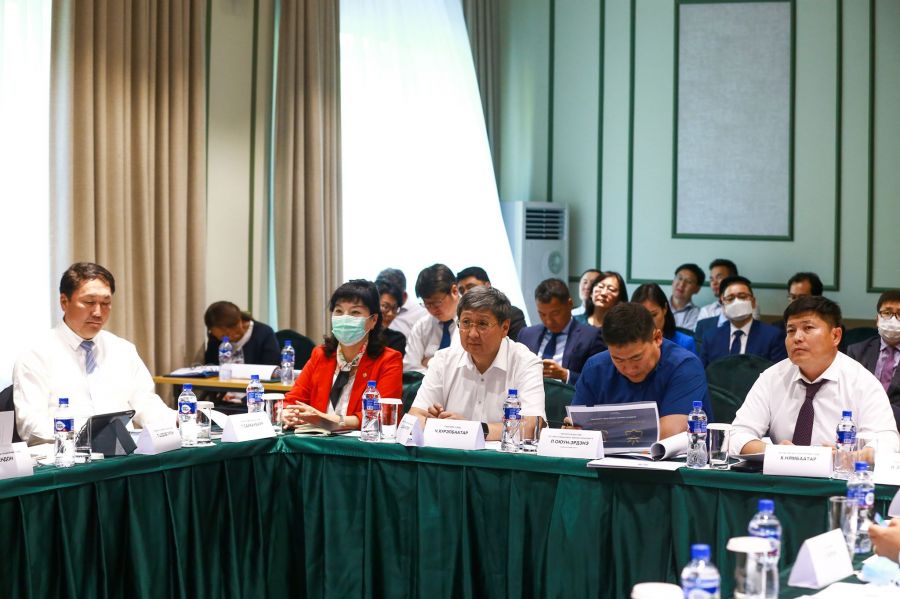 Ulaanbaatar /MONTSAME/. The Government has started developing its action program for 2020-2024 and a bill on budget amendment. All government ministers, heads of corresponding agencies and authorities of the capital city are participating in a series of discussion being held by the Cabinet Secretariat of Government. The first chapter of the action program will reflect solutions to overcome current difficulties caused by the globally spread COVID-19 pandemic and subdue future challenges with the least possible economic damages.

The Government Action Program will be developed based on Mongolia's long-term development policy "Vision 2050", in particular, the main directions of its 10-year medium term program and 5-year course of action.
The Government intends to complete repayment of its debts as well as some large-scale development works, such as construction of oil refinery, railroad, Tavantolgoi power station, a hydropower plant and a processing plant in coming years.
In addition, some issues that have been under discussion for many years, such as providing annual preventive health screening for all citizens, grey water use and refurbishment of engineering pipelines of Ulaanbaatar city will be solved, said L.Oyun-Erdene, Head of the Cabinet Secretariat of Government.
Since Government's structure and composition have been changed following the recent parliamentary election, the new action program will be approved, entailing amendments to the state budget. In connection with the pandemic, budget revenue fell short of forecast by MNT 2.1 trillion as of the first six months of this year. If the situation continues further, budget deficit is expected to reach MNT 3 trillion by the end of 2020. Therefore, the Government has agreed with China to implement "Green Gateway" temporary regulation to increase coal exports and also has been collaborating with international banking and financial organizations, Minister of Finance Ch.Khurelbaatar informs.
The draft action program of the government for 2020-2024 and a bill on budget amendment will be submitted to the Parliament on August 10, reports Cabinet Secretariat.