Pastureland management to be on focus in AVSF project II
Society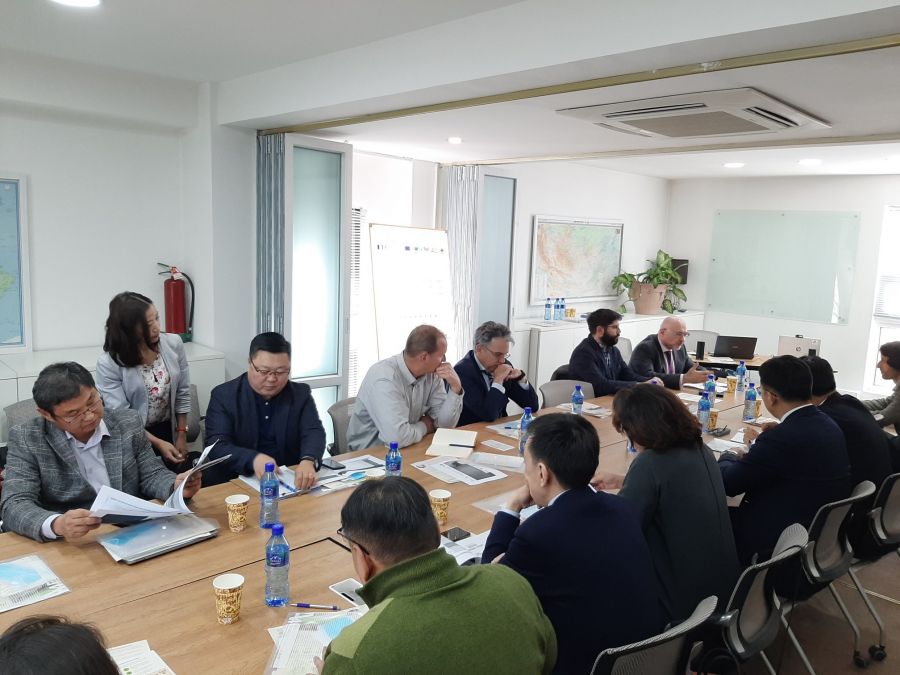 Ulaanbaatar/MONTSAME/. AVSF Mongolia is organizing the First Steering Committee meeting of the project on 'Integrated Production Systems for Sustainable Cashmere – II', implemented by AVSF Mongolia and funded by the European Union and the French Facility for Global Environment. The aim of the Meeting is to introduce the Phase I achievements of the project and to provide information about the Phase II and the activities of the Sustainable Cashmere Union.

The meeting is held partially online and besides the government representatives is hosting Bayankhongor aimag Governor D. Munkhsaihan, French Ambassador Mr. Philipp Merlin and Mr. Pierre-Yves Lucas, Cooperation section team leader of European Union.
The French Ambassador in his opening speech highlighted the importance of the project and noted that the project based on its valuable experiences and previous results will play a crucial role to contribute to enhancing and developing sustainable wool and cashmere production system in Mongolia.
In 2015-2019, during its first phase, the project provided technical assistance to Bayankhongor aimag cooperatives of the Sustainable Cashmere Union in sustainable cashmere production, and in the second phase the project will focus on the creation of an integrated system of sustainable cashmere production with more emphasis on improving the pastureland management through the implementation of a cohesive sustainable wool and cashmere production system.
Source: AVSF Mongolia