Baruth/Mark city of Germany to support Murun city in fight against COVID-19
Society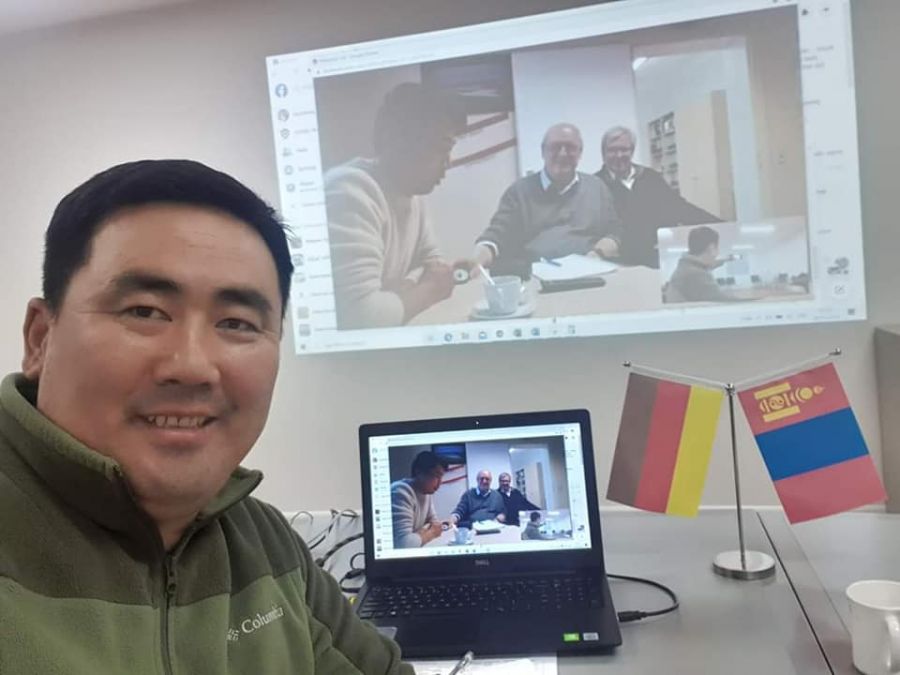 Khuvsgul /MONTSAME/. On November 28, the governing bodies of Murun city of Khuvsgul aimag and Baruth/Mark city of Germany held an online discussion, and came to the decision to implement a program on providing equipment that are in high necessity.
More specifically, tools and equipment for infection control as well as 2,000 rapid test kits will be provided for Murun city. Furthermore, personal protective equipment, infection control tools, face masks are planned to be provided for the staff of professional organizations as well as target group households alongside necessary equipment such as ventilators at the aimag hospital.
Murun city of Khuvsgul aimag has been actively developing partnership with Baruth/Mark city of Germany since 2011. During the 9-year-friendship, Murun city has received three fully-equipped ambulance vehicles, fire trucks, and water purifiers for schools and kindergartens as donations. In 2019, a training and information center was also opened to introduce German technology. As for Baruth/Mark, a street named after Murun has been established, and a donation campaign named 'Friendship' was organized in the Mongolian city in aims of supporting the German city's fight against the coronavirus outbreak.