Artifacts dating back to the Stone and Bronze Age discovered
Art & Culture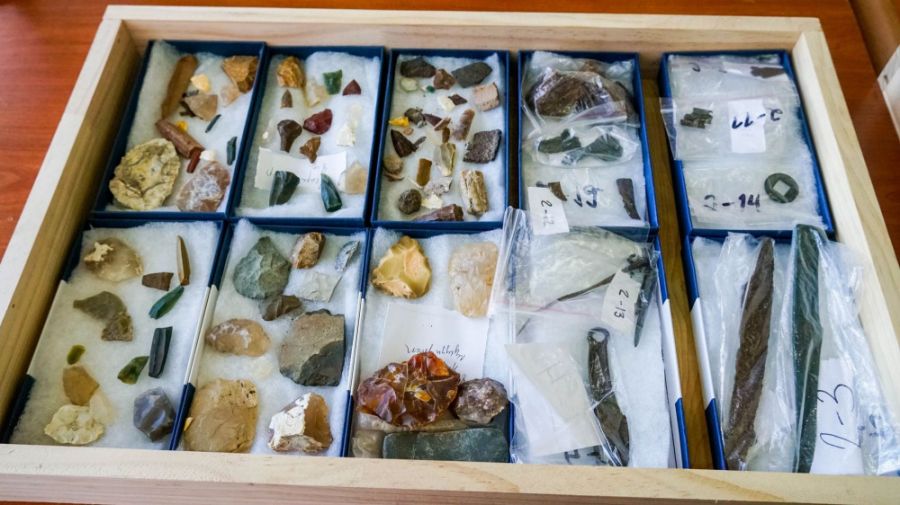 Ulaanbaatar /MONTSAME/ Artifacts dating back to the Late Stone Age have been discovered in the territory of Tsagaan-ovoo soum, Dornod aimag. Specifically, over 700 findings have been found including bone beads, bronze knives and coins dating back from the Late Stone Age to the New Stone Age, early Iron Age, the Bronze Age, Khunnu (Xiongnu) era and the Middle Age as well as fracture of clay vases with and without patterns, bronze arrowheads, bronze engraved decorations, iron knives and nails.
The findings are the result of a joint research conducted by the National Center for Cultural Heritage, the Institute of Archaeology of the Mongolian Academy of Sciences, Governor's Office of Dornod aimag, Specialized Inspection Department, Education, Culture and Arts Department and Local Museum of Dornod aimag,
The findings have been registered in unified database of the aimag and being preserved in treasury fund of the aimag museum. A thorough study is underway and the research team planned to send sample of the findings to Japan for defining the exact period. Further, there is necessity to take the area, where the findings were discovered, under protection of sightseeing places, put the place into scientific circulation in cooperation with scientific institutes and resolve required funding for further research and excavation, the research team notes.

In addition, seven citizens who provided information on the site to corresponding organizations have received incentives under ordinance of the Governor of the aimag and it encouraged citizens to safeguard historical and cultural valuable heritage, member of the research team and doctor at the National Center for Cultural Heritage G.Ankhsanaa highlights.