Meeting held between departments of Mongolian and Japanese Foreign Ministries
Politics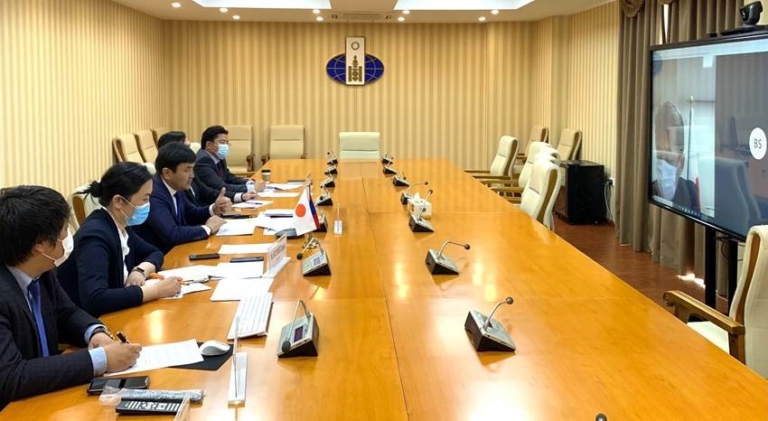 Ulaanbaatar /MONTSAME/ On June 11, the first consultative meeting between the Department of International Law and Treaty of the Ministry of Foreign Affairs of Mongolia and the International Legal Affairs Bureau of the Ministry of Foreign Affairs of Japan was held virtually.
The meeting was co-chaired by Directors General of the departments S.Sukhbold and Masataka Okano. The sides discussed international treaty legislations, procedures for establishing international treaties and holding talks with foreign countries, and their involvement and cooperation within the International Law Commission, Asian–African Legal Consultative Organization, and the United Nations Commission on International Trade Law.
The meeting also exchanged information on maritime law issues and elections of the Commission on the Limits of the Continental Shelf and the International Law Commission.
The co-chairs of the meeting underlined the successful organization of the meeting and agreed to have regular meetings in the future.