15-year-old Mongolian students to be involved in PISA assessment
Society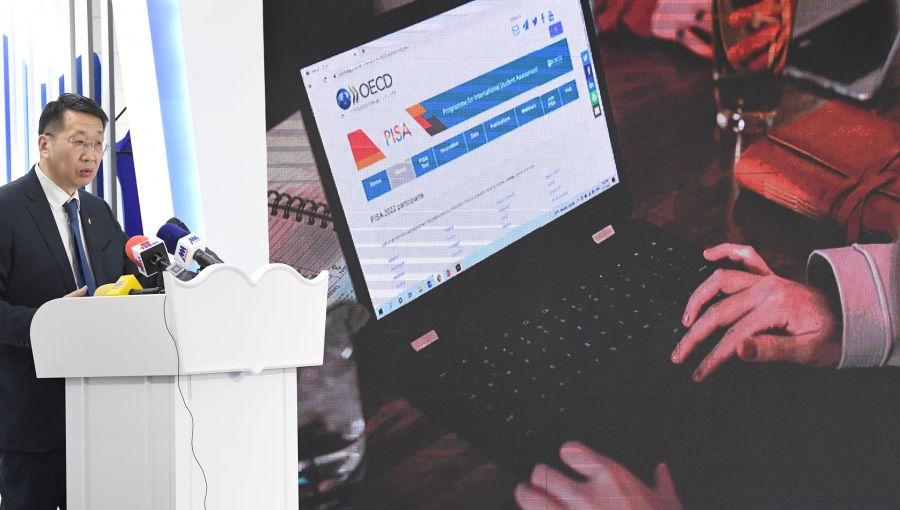 Ulaanbaatar /MONTSAME/. Mongolia is currently ensuring preparations to be involved in the Programme for International Student Assessment (PISA) for the very first time in April. The assessment is expected to serve as an important tool in correctly defining a policy to help students that have fallen behind in studies in the last two years due to the pandemic.
At a press conference organized on March 10, Minister of Education and Science L.Enkh-Amgalan said, "Mongolia will be involved in the computer-based version of the PISA assessment. Through the assessment, certain correlating factors such as whether an appropriate learning environment has been created, whether teachers are able to teach their lessons in an interesting way, and how much parents and guardians' support affect children's academic achievement and how much of an impact the pandemic has had on their studies will be determined."
The PISA assessment is an international assessment that measures 15-year-olds' ability to use the knowledge and skills they learned from school in real-life challenges.
Carried out by the Organisation for Economic Co-operation and Development (OECD), the programme will involve 88 countries in 2022. As for Mongolia, about 7,300 students of 196 schools have been randomly selected.
The students will be assessed for their mathematics and science knowledge and skills as well as reading and creativity. The results will be announced in December 2023.