TOP 100 Enterprises of 2022
Economy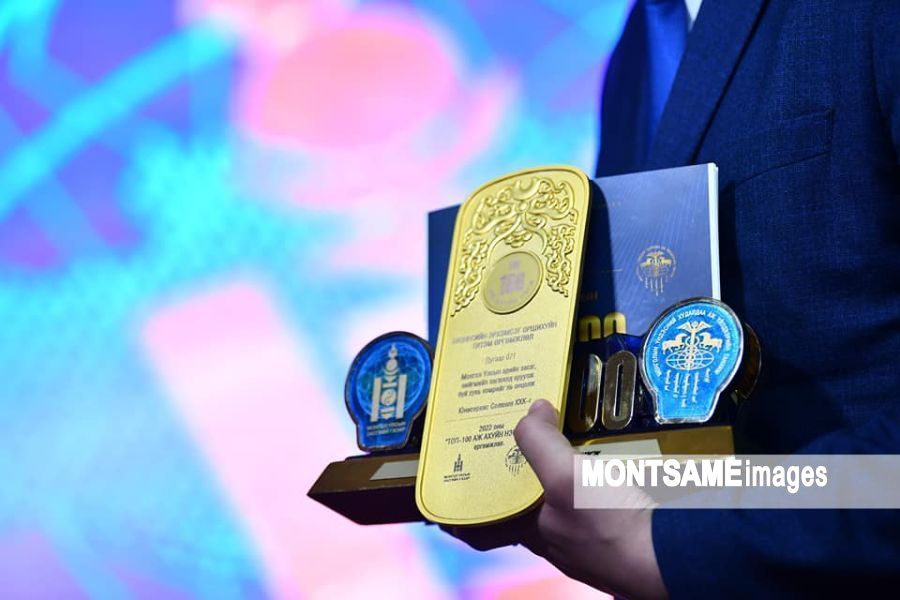 Ulaanbaatar, May 18, 2023 /MONTSAME/. The Government of Mongolia and the Mongolian National Chamber of Commerce and Industry have jointly identified the TOP 100 Enterprises of 2022. The ceremony of honoring the Best Enterprises has been held today at the State Palace. The following companies are leading the TOP 100 Enterprises of 2022:
• "Oyu Tolgoi" LLC
• KHAAN Bank
• "Energy Resources" LLC
• Golomt Bank
• NIC LLC
• Trade Development Bank
• APU JSC
• "Shunkhlai" LLC
• "Mobicom Corporation" LLC
• "Mongolian Gold MAK" LLC
• "Central Express CVS" JSC
• "Mo En Co" LLC
• Khas Bank
• "Unitel" LLC
• "COAL" LLC
• "MCS Coca Cola" LLC
• "Bodi-International" LLC
• "Sodmongol Group" LLC
• "Boldtumur Yuroo Gol" LLC
• "Shunkhlai Trading" LLC
• "Gobi" JSC
When selecting the "TOP 100 Enterprises," five basic parameters are prioritized, namely the annual income of the enterprise, the amount of taxes paid to the state budget, the number of employees who paid social insurance, profit, and total assets. It is also based on the statistical information of relevant ministries and government organizations.