MUST offering joint programs with Japanese universities
Society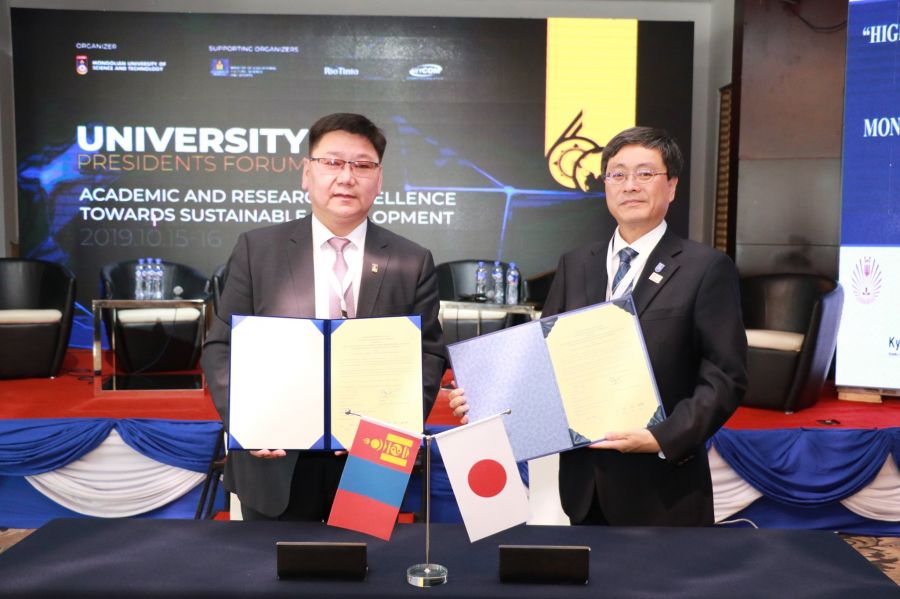 Ulaanbaatar /MONTSAME/. An extension agreement of Joint Bachelor program being carried out by the Mongolian University of Science and Technology (MUST) and Japanese Universities was signed by Ph.D. B.Ochirbat, President of MUST and Yukawa Takashi, Vice President of Nagaoka University of Technology.
The program is under implementation since 2015 in cooperation with 10 universities of Japan within the framework of 'Higher Education for Engineering and Technology' project between Mongolian Ministry of Education, Culture, Science, and Sports and JICA International Cooperation Agency of Japan with a view to improve undergraduate education programs of the MUST and increase competitiveness.
A total of 320 students will graduate with bachelor degree diplomas of two universities of Mongolia and Japan in engineering, environmental engineering, architecture and mechanical engineering majors. As of today, 107 students are studying in their third and fourth year within the program in Japanese universities.
50 teachers and scholars of the MUST have also participated in short term training in Japanese universities and 46 Japanese professors and teachers have worked in Mongolia to provide their support to assist in improvement of undergraduate education.
A.Tsogzolsuren