Mongolia tackles development challenges posed by internal migration
Society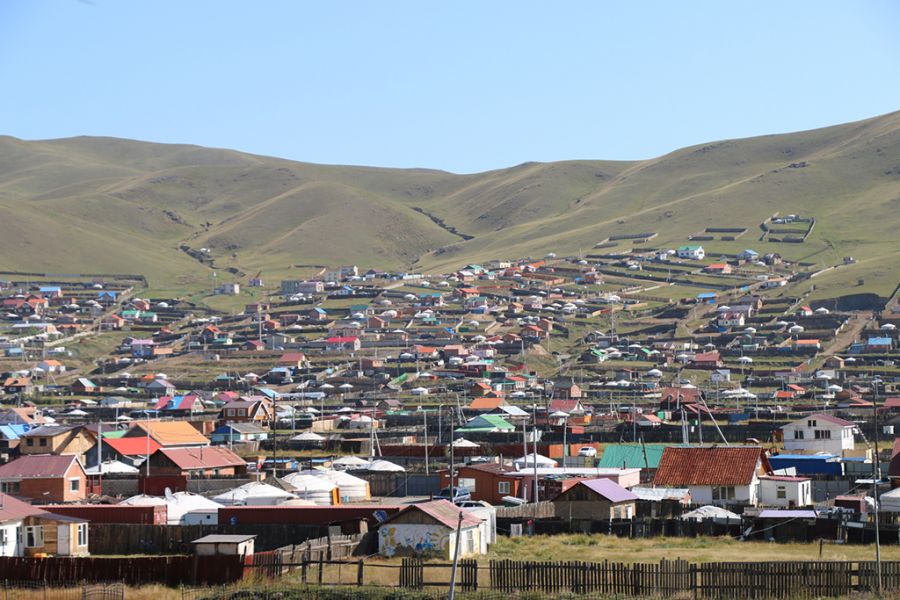 Ulaanbaatar /MONTSAME/. The International Organization for Migration (IOM) has launched a four-year project funded by the Swiss Agency for Development and Cooperation (SDC), to improve understanding and management of internal migration in Mongolia.

After experiencing the collapse of the economic and social safety-net systems in the aftermath of the dissolution of the Soviet Union, Mongolia has faced an uneven development path impacted by natural disasters, including extremely cold winters (dzuds), droughts and floods.
As a result, the capital, Ulaanbaatar, has become a magnet for Mongolians seeking safety, better economic opportunities and social services. It is now home to an estimated 1.4 million people or about half of Mongolia's total population. Of these, about 600,000 live in the ger areas – spaces on the edge of the city where impoverished internal migrants have set up their traditional tent-houses.
In 2017, IOM, with the support from SDC, embarked on a pilot project to research the issue. Two research papers: Mongolia Internal Migration Study and Urban Migrant Vulnerability Assessment pushed internal migration up the national and local government agenda and formulated a theory of change for necessary interventions.
"Internal migration is now the most pressing issue in the country and my ministry welcomes this (new) project's commitment to mainstream it into policy and management," said State Secretary of the Ministry of Labour and Social Protection (MLSP) Gombosuren Unurbayar.
Under the 2019-2023 project, IOM will work with the National Statistics Office (NSO) and the Ulaanbaatar Emergency Management Agency (UBEMA) to strengthen the government's capacity to produce and analyse high-quality data on internal migration.
The project will also work with the MLSP and the Municipality of Ulaanbaatar to support the production of thematic research studies which will mainstream evidence-based migration governance. The recommendations will be operationalized in a Policy Roadmap that will help the government and civil society to reduce the vulnerability of internal migrants through improved access to information, services and targeted interventions.
"This partnership will be the driving force behind the project's ultimate goal – to create the conditions for improved socio-economic well-being of internal migrants, thereby promoting inclusive growth, economic opportunities and social protection for vulnerable groups – a key aspiration of Mongolia Sustainable Development Vision 2030," said IOM Chief of Mission for China and Mongolia Giuseppe Crocetti.
SDC's Deputy Director of Cooperation and First Secretary in Mongolia Benoît Meyer-Bisch added: "In Mongolia, like elsewhere in the world, migration is a big challenge, but also a great opportunity. The Swiss Government sees migration as cross-cutting and therefore posing a risk to development. This project will provide direct services to migrants, will help to develop policies and a plan of action, and will take a multi-stakeholder approach in partnership with the government and NGOs."
P.S. Funding for the project, which will be carried out from September 1, 2019 to July 31, 2023 for duration of 47 months totals CHF 3 million 336 thousand. The groups to benefit from the project include residents of rural areas who are potential migrants to capital city, government organizations, city and local administration units, domestic and foreign research organizations, civil society organizations and communities on Ger dwelling areas of Ulaanbaatar city.
International Organization for Migration Mongolia