Mongolia's first direct flight to U.S. departs, carrying PPE assistance worth USD 1 million
Society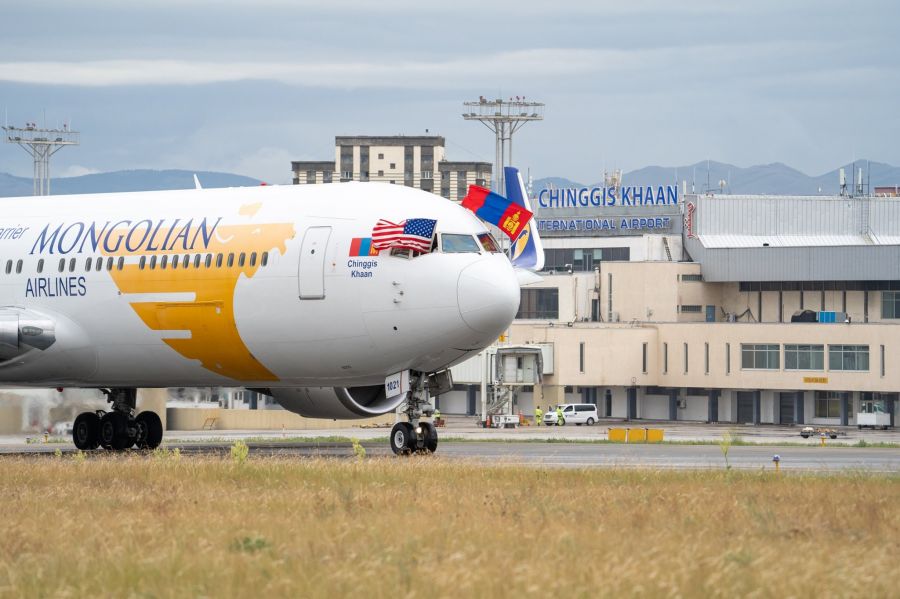 Ulaanbaatar /MONTSAME/. The Mongolian government has been continuously repatriating its citizens stranded abroad due to border closure imposed to prevent the spread of coronavirus since February 2020. A total of nine charter flights have been on the plan to bring back 2,300 citizens from overseas this month alone.

On June 20, Saturday, a charter flight from Frankfurt, Germany landed in Ulaanbaatar with 256 passengers onboard. After discharging its passengers, the same plane took off to Seoul, South Korea and brought 265 Mongolians, who had travelled from eight Southeast Asian countries, last night on June 21.
All returnees on the latest two flights were directly taken to compulsory-isolation facilities to spend 3 weeks there and further will have to self-isolate themselves at home for 14 days as a precautionary measure. Some returnees showing suspicious symptoms are being observed under separate isolation at the National Research Center for Communicable Diseases for.
All preparations to accommodate more than 500 people at the same time had been ensured, confirms D.Nyamkhuu, Director of the National Research Center for Communicable Diseases (NCCD).
Since there are reportedly around 10 thousand Mongolians in foreign countries wishing to return home immediately, only those with reasonable excuses, such as people with disabilities, older people, students, people with health concerns, people with small children or pregnant women, etc, are being given seats on the repatriation flights.
The next repatriation flight of June – a special diplomatic flight operated by MIAT Mongolian Airlines, national flag carrier, to the USA departed from the Chinggis Khaan Ulaanbaatar Airport today morning, June 21. The flight is delivering a donation of 60,000 hospital gowns, worth USD 1 million, to help the US Federal Emergency Management Agency fight coronavirus.
The plane, which marks the first ever direct passenger flight of Mongolia to the USA, is scheduled to return to Ulaanbaatar on June 24, bringing more than 250 Mongolians from Seattle city.
As of Mongolia's COVID-19 cases, in the past 24 hours, two more people were tested to have the novel coronavirus and seven more people have been recovered, bringing the COVID-19 total cases in Mongolia to 206. Out of them, 108 patients have already recovered.
In particular, a freight vehicle driver, who arrived from Russia across the Altanbulag border checkpoint and an 80-year old man who flew in on the the charter flight from Frankfurt have been tested positive after the NCCD carried out COVID-19 tests on 314 people yesterday, June 20, including random tests on 13 people who were being treated at district clinics for other illnesses to check if there is any community transmission.
Photo: MIAT Mongolian Airlines