Khangarid Palace up for auction with a starting price of MNT 43 billion
Society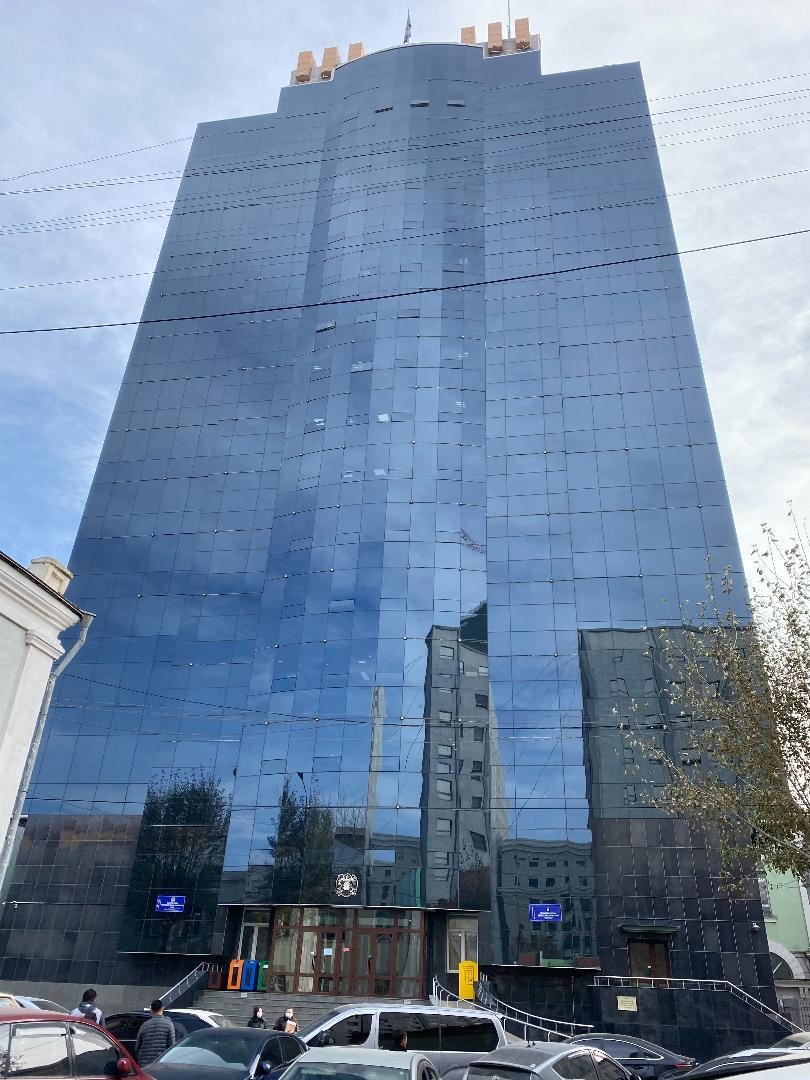 Ulaanbaatar /MONTSAME/. Ulaanbaatar city's Property Management and Administration Department announced on October 20 a public auction sale for Khangarid Palace, currently owned by the Capital City Governor's Office.

The minimum opening bid is MNT 43,423,400,000. Bidders must place a deposit equal to ten percent of the starting bid – MNT 4,342,340,000 to the State Fund account of Ulaanbaatar city prior to the auction, which will take place on November 20, 2020.
Built in 2008, the 15-story Khagarid Palace is a purpose built office located in the very heart of Ulaanbaatar city and has a total area of 9774.7 square meter and parking spaces for 10 automobiles. The building currently houses the Capital City Governor's Office and other government organizations under the administration of Ulaanbaatar city.
The right to own the Khangarid Palace was granted to the Capital City Governor's Office in 2014 upon a resolution by the Ulaanbaatar city Mayor and Governor.
In April 2018, then-Mayor of Ulaanbaatar city S.Batbold was ordered by the chairs' meeting for the Citizens' Representative Khurals of Ulaanbaatar to launch study and develop a plan on moving the Ulaanbaatar city administration from downtown to Yarmag area in the far western part of Ulaanbaatar city's Khan-Uul District in a bid for decentralization.
And the construction development for a new complex building for administration of Ulaanbaatar city had started around that time in the Yarmag. It has been previously reported that the new complex building would serve as the headquarters for offices of the Citizens' Representative Khural of Ulaanbaatar city, Governor's Office, over 30 departments and agencies of Ulaanbaatar city.
In November 2019, the Citizens' Representative Khural (local council) of Ulaanbaatar city decided to privatize several government properties through auctions, including the Khangarid Palace, former buildings for administrative offices of Khan-Uul and Sukhbaatar districts and others.