S.Chinguun to participate in National Children's Inauguration in U.S.
Society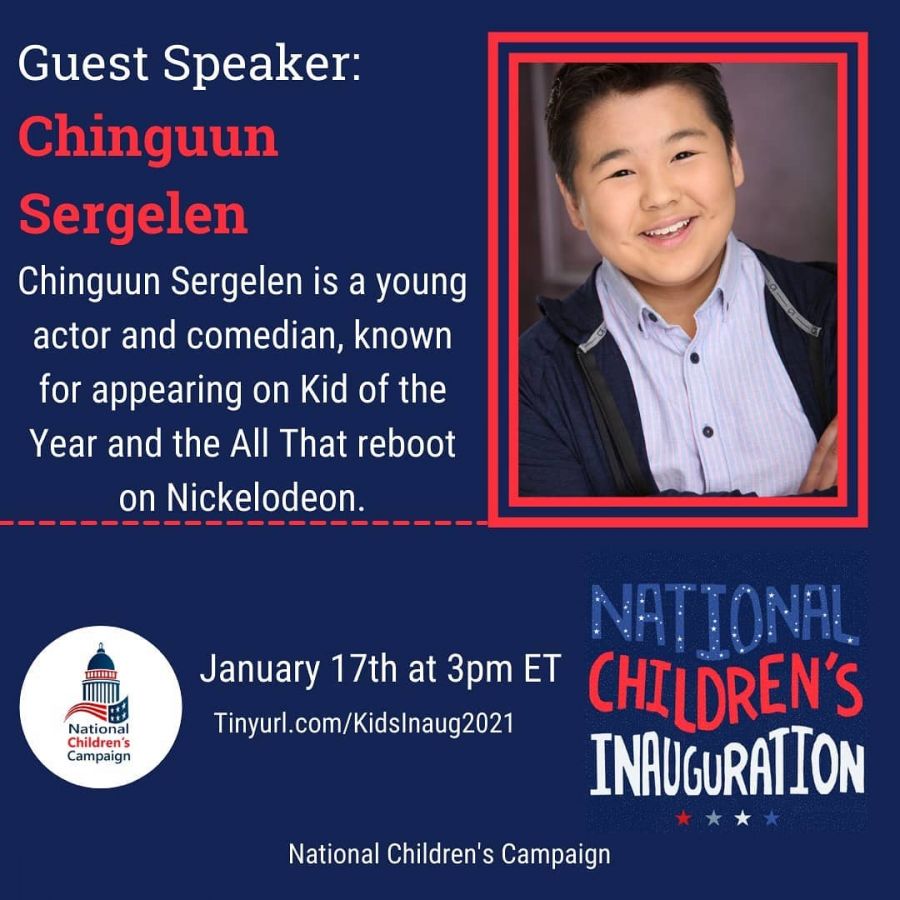 Ulaanbaatar /MONTSAME/ In May 2019, we reported that a 13-year-old Mongolian boy had been selected for the cast of the reboot of Nickelodeon's sketch comedy series from the 1990s, 'All That'. That boy, Chinguun Sergelen, is to take part in the National Children's Inauguration to be organized by the National Children's Campaign, a national youth advocacy organization, in the United States on January 17, prior to U.S. President elect Joe Biden's inauguration, as a guest speaker.
Last December, S.Chinguun worked with Nickelodeon, TIME, and TIME for Kids alongside other children to help pick the ultimate Kid of the Year from the finalists for the first-ever Kid of the Year honor, a multiplatform initiative recognizing extraordinary young leaders who are making a positive impact in their communities.
About the upcoming event where celebrities, activists, elected officials and youth are speaking on topics that the next administration must address to prioritize children, Chinguun wrote on his Facebook page, "I'm super excited to join this special event and I will definitely be there, hope to see you guys there too!!".