Conservation of Burkhan Khaldun discussed at World Heritage Committee session
Society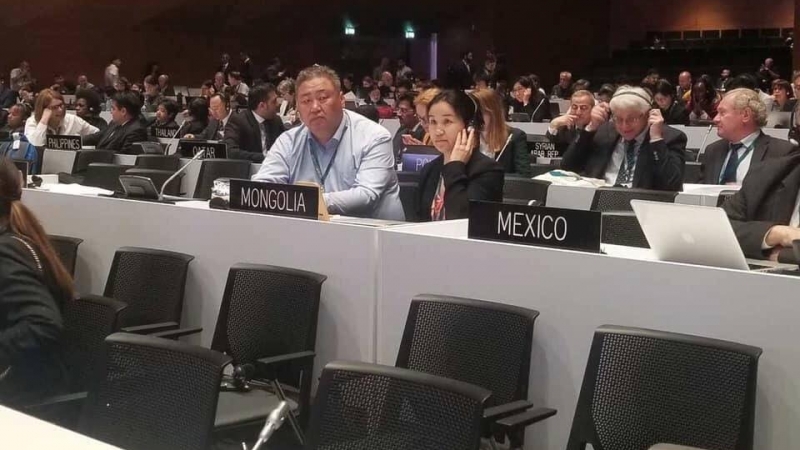 Ulaanbaatar /MONTSAME/ The issue regarding conservation and protection of the 'Great Burkhan Khaldun Mountain and its surrounding sacred landscape' which was inscribed in the UNESCO World Heritage list in 2015 was touched upon at the 43rd session of the World Heritage Committee held in Baku, Republic of Azerbaijan from June 30 to July 10.
In December 2018, Mongolia sent a report on the actions undertaken to improve the heritage's preservation to the World Heritage Centre as the country had received suggestions for enhancing the area's land management from the World Heritage Committee.
Secretary-General of Mongolian National Commission for UNESCO S.Uyanga, Director of the Protection Administration of the Gorkhi-Terelj National Park B.Khashmargad and Specialist of the Protection Administration of the Khan Khentii Special Protected Area Ts.Tuvshinbat represented Mongolia at the meeting.