50 billion cubic meters of natural gas possibly to be supplied annually to China through Mongolia
Politics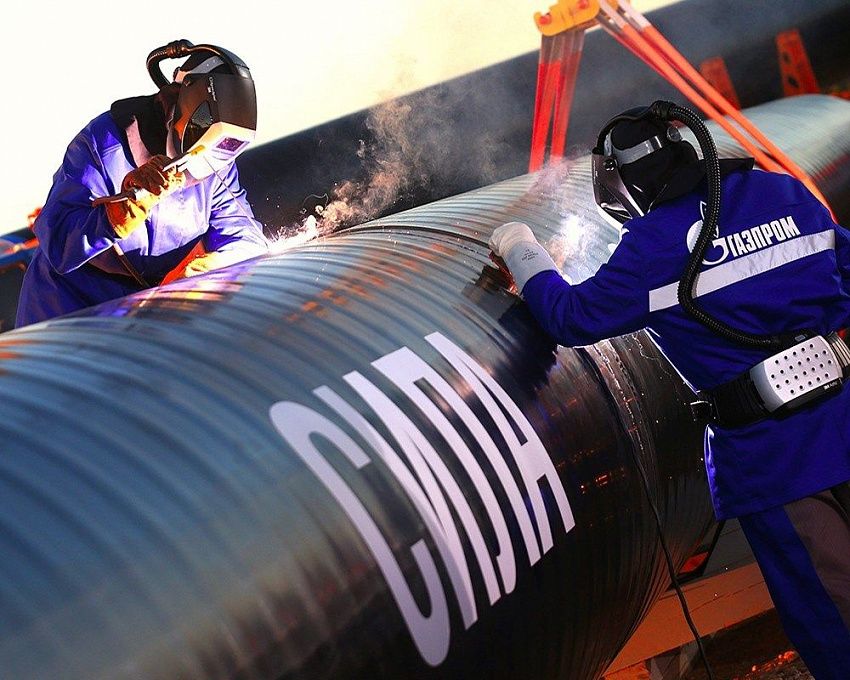 Ulaanbaatar /MONTSAME/ President of the Russian Federation V.V.Putin has given permission to 'Gasprom' Public Joint Stock Company (PJSC) to commence a work to develop blueprint of 'Power of Siberia-2' project on pipelines that supply natural gas to China from Russia.
More specifically, Russian President V.V.Putin met with A.B.Miller, Deputy Chairman of the Board of Directors and Chairman of Management Committee of Gazprom PJSC on March 27. During the meeting, President V.V.Putin was heard 2019 report of Gazprom PJSC, its 2020 action plan and information on possibilities to provide Eastern Siberia and China with natural gas.
In 2020, Gazprom plans to implement investment projects and programs worth RUB 1.8 trillion in total. In particular, construction of 1942 km pipeline and extension of its underground storage facility for natural gas by 180 million cubic meter. Moreover, Mr. A.B.Miller highlighted construction of pipeline that supplies natural gas to Nord Stream 2 as well as development of gas deposit on Yamal Peninsula.
Within it, according to the preliminary feasibility study of construction of 'Power of Siberia-2' gas pipeline through the territory of Mongolia, it was concluded that 50 billion cubic meters of gas is fully possible to be supplied to China a year.
'Gazprom' PJSC extracted 500.1 billion cubic meters of natural gas in 2019 and exported 199.3 billion cubic meters from it. Russia still makes up 35.6 percent of natural gas supply of European market.