Project to empower women in rural economy to be carried out in Khentii aimag
Society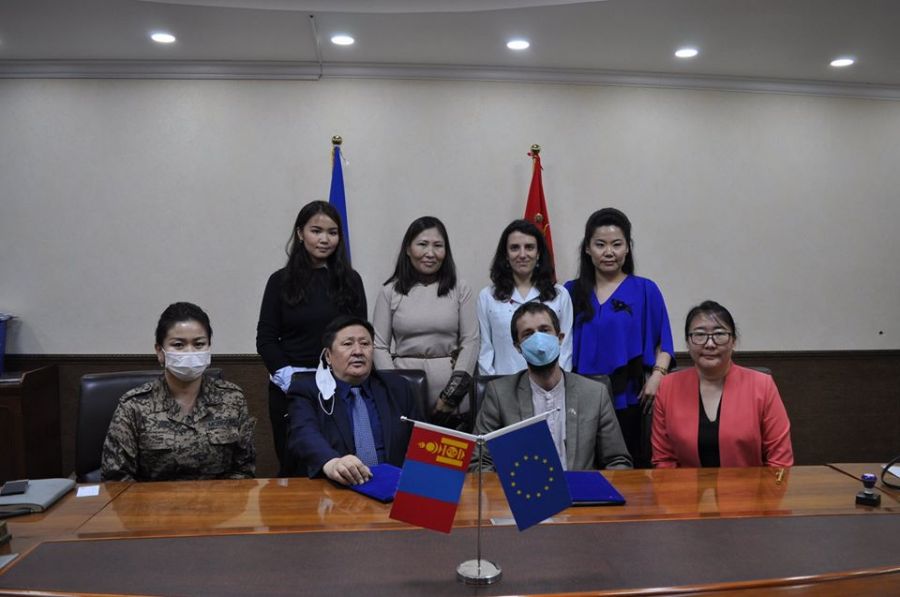 Khentii /MONTSAME/ Geres Mongolia NGO and Governor of Khentii aimag have established a Memorandum of Understanding on realizing a project "Promoting the role of women in rural economic development" in five soums of the aimag.
With financial support of the European Union, the project will be implemented in Khentii and Arkhangai aimags by the Mongolian Women's Fund and Veterans and Agronomists Without Borders. For the two aimags, most of their citizens derive their livelihoods from agricultural sector and 40 percent of herders and 75 percent of farmers are women.
Therefore, the project will be implemented with views to empower the women, increasing women's participation in decision-making and to provide support to local value-added and sustainable cashmere and organic vegetable production and farming.
A research team of the project are currently working in Kherlen, Murun, Umnudelger, Binder and Bayan-Ovoo soums of Khentii aimag.