27th Ulaanbaatar Book Festival wraps up
Society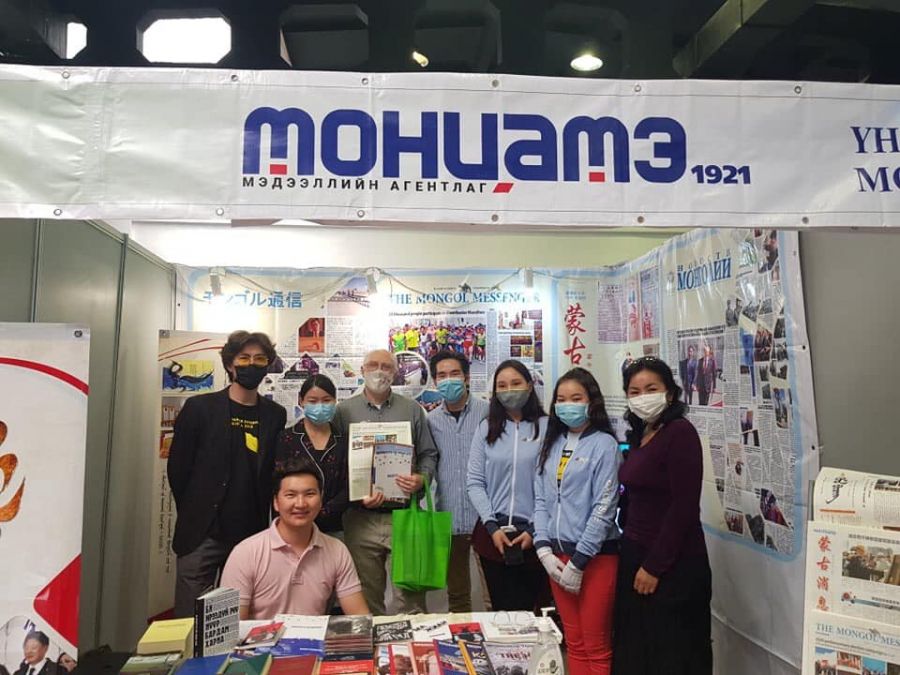 Ulaanbaatar /MONTSAME/. The 27th Ulaanbaatar Book Festival was successfully held at the Misheel Expo Center in Ulaanbaatar on June 5-7. The festival brought together a large number of booklovers, authors, publishing houses and artists for various book related activities, such as author talks, discussions, performances and book signings.

The annual festival with a huge crowd was initially scheduled in the spring of 2020. However, amid concerns over COVID-19 pandemic, the event had been postponed and was organized under both virtual and traditional forms for the first time this weekend under the motto "Let's Read Online" and "Let's Read at Home". Visitors were asked to maintain safe distance from each other and adhere to protective face mask rule while at the festival.
Readers were given opportunities to meet with their favorite authors and buy books with 10-70 percent discount at the three-day event. Also, booklovers are able to shop books online via 'Mplus' mobile application and get their order delivered by Mongol Post LLC delivery service.
MONTSAME News Agency, which publishes weekly papers in Mongolian, English, Russian, Chinese and Japanese languages as well as the Khumuun Bichig newspaper in traditional Mongolian script and Mongolia Today magazine in English. As a tradition, the agency's journalists participated in the book festival to display the works and books they wrote.
MONTSAME News Agency is the media sponsor of the book festival hosted by Book World and MPlus. Moreover, Kewiko, JCI, Hatun Model Talent Management Agency, Mongol Post, MGL Media Group, Itools, Foley and recording studio supported the festival.
Next book festival event is set to be organized at the central square in Ulaanbaatar in the third week of September 2020.