Updates on construction of Wastewater Recycling Plant discussed
Environment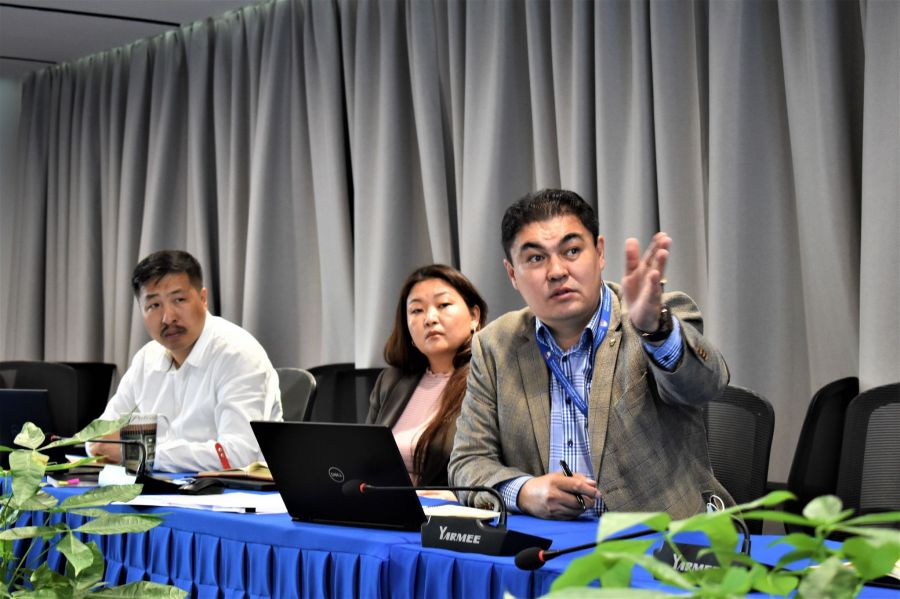 Ulaanbaatar /Mongolia/. Millennium Challenge Account Mongolia (MCA-Mongolia) senior management held a working meeting with representatives of new Central Wastewater Treatment Plant (CWWTP) Project Implementation Unit (PIU) on September 11, 2020 at the MCA-Mongolia office.

MCA-Mongolia CEO E.Sodontogos, Deputy CEO S.Zorigt and Director of Wastewater Recycling Activity T.Khishigt and new CWWTP PIU Coordinator Ch.Bolorchuluun and Project Engineer D.Ankhbat took part in the meeting and had constructive discussions on important issues where the two projects could develop effective synergies.
Parties exchanged updates on the current status of both the Program implementation under the Mongolia Water Compact and the construction of new CWWTP, and discussed further cooperation in advancing Government progress on new CWWTP-related conditions precedent to entry-into-force of the Compact and other relevant areas.
The Mongolia Water Compact is funding the construction of a Wastewater Recycling Plant, a part of its three closely-related activities, that will treat 50,000 cubic meters/day of the effluent from new CWWTP and convey the recycled water to Combined Heating and Power plants number three and four (CHP-3 and CHP-4) for technical use. This will be the largest example of wastewater recycling in Mongolia and further promote the conservation of potable water.
MCA-Mongolia CEO also emphasized the importance of close cooperation on reducing the chemical loads of wastewater discharged from commercial and industrial sites into the CWWTP to the levels observed on 2013 or lower and suggested to use Tuul River Sediment Sampling study, funded by MCC, on exploring opportunities to remove accumulated sludge in the river. Meanwhile, representatives of new CWWTP PIU expressed their willingness to cooperate in preparing and training qualified water sector professionals, especially wastewater treatment plant engineers.
In addition to the construction of a Wastewater Recycling Plant and accompanying infrastructure, Mongolia Water Compact is also funding the development of two new groundwater wellfields, as well as the construction of an Advanced Water Purification Plant to treat up to 50 million cubic meters/year of water extracted from the new wellfields to the highest drinking water quality standards. The Compact also includes a Water Sector Sustainability Activity which will enhance the long-term sustainability of UB city water and wastewater system while ensuring that the Compact activities have lasting benefits.
Background
Millennium Challenge Account - Mongolia is a state-owned enterprise established by the decision of the Government of Mongolia on October 3, 2018, pursuant to Government Resolution No 297 in accordance with Section 3.2 of the Compact to implement the Program under the 350 million USD Mongolia Water Compact signed with the Millennium Challenge Corporation, a U.S. government foreign aid agency.
The Millennium Challenge Corporation is an independent U.S. government agency working to reduce global poverty through economic growth. Created in 2004, MCC provides time-limited grants and assistance to poor countries that meet rigorous standards for good governance, from fighting corruption to respecting democratic rights. Learn more about MCC at www.mcc.gov.
MCA-Mongolia