Bill to resolve issue concerning supply of aviation fuel at new airport presented
Politics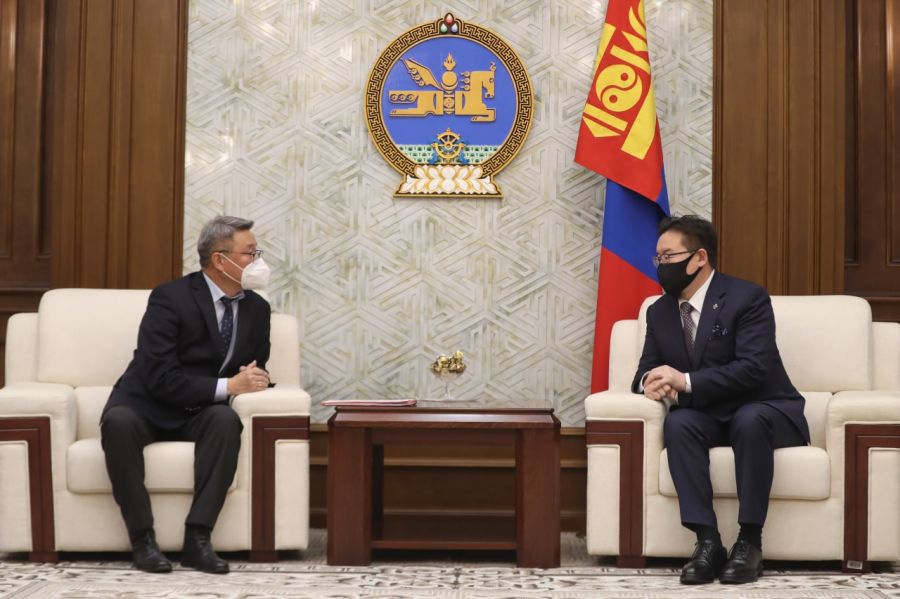 Ulaanbaatar /MONTSAME/. On November 29, Minister of Mining and Heavy Industry G.Yondon presented the bill to make amendments to the Law on Petroleum to Speaker G.Zandanshatar.

Currently, Mongolia imports 100 percent of its demand for petroleum, which in turn makes its domestic market price reliant on global market price, foreign exchange rate as well as the price set for import from Russia and other countries.
As aviation fuel is 28.8 percent more expensive in Mongolia compared to the price in other countries, domestic civilian aviation companies prefer to refuel their aircrafts abroad: 57 percent of the fuel filled abroad.
In connection with the project for the new Chinggis Khaan International Airport, the Minister of Mining and Heavy Industry was tasked to take necessary measures to resolve the matter concerning the supply of fuel for the new airport by expanding the operations of Mongol Refinery State Owned LLC. Thus, a subsidiary was established under the name, 'Erchis Oil' State Owned LLC per the Minister's order issued in 2020.
During the talks held with foreign investors that expressed their interest in supplying fuel for the airport, 'Erchis Oil' State Owned LLC received a suggestion for cooperation from RN-Aero, a subsidiary of the Russian oil company Rosneft.
However, Article 7.2 of the Law on Petroleum states that a foreign entity, who is solely supplying no more than 30 percent of total oil to Mongolia, is prohibited to sale its products on the domestic market through its invested entity or its units. This article limits the opportunity for the state-owned company to cooperate with foreign supplier for fuel supply at the airport. Thus, in the framework of the measures being taken to expand the operations of Chinggis Khaan International Airport as well as to support the supply of fuel at a competitive price for various aircraft operating in Mongolia and going through the country's territory, a bill was drafted to make amendments to the article.