PM: The 41 COVID-19 imported cases in Mongolia is a serious warning for us
Society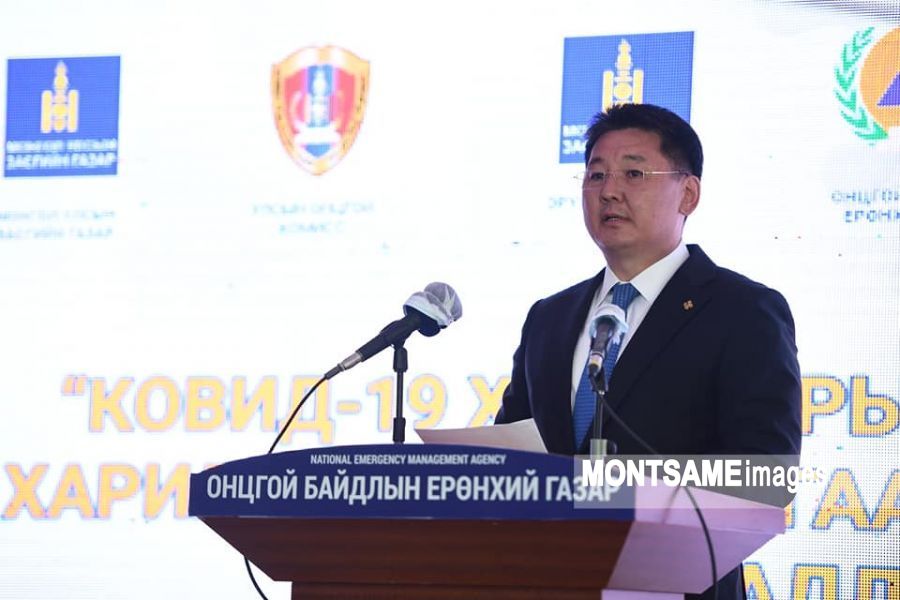 Ulaanbaatar /MONTSAME/. On May 7, Prime Minister of Mongolia U.Khurelsukh became acquainted with the progress of the emergency management exercise for COVID-19 response and correlation of countermeasures, and got in contact with the operative team working at the Ministry of Health as well as the operative team of the Emergency Commission of Chingeltei district of the capital city from the Emergency Management and Warning Center of the National Emergency Management Agency.

In his address he said, "The 41 imported cases of COVID-19 from over 10 countries in Mongolia is a serious warning for our country.

Thus, we are faced with the necessity to take precautionary measures, and to strengthen readiness even more than the previous months in order to not have community spread in the country and create a safe environment for all of us to live, work and study.
We have prior experience in organizing comprehensive exercises for the protection of disasters and emergencies on the levels of aimag and region.

As a result of this exercise involving citizens and corresponding government organizations, I believe that our method of operations will have improved, available resources appropriately defined, our pressing issues realistically perceived, and its countermeasures and solutions will be urgently taken if the risky conditions arise."
Noting that the exercise is being organized on the same level of nationwide exercise, the PM then highly commended the State Emergency Commission's efforts in organizing the emergency management exercise as all emergency commissions and emergency management officials throughout the country are getting in contact online.