Engraved Metal Stirrups
Art & Culture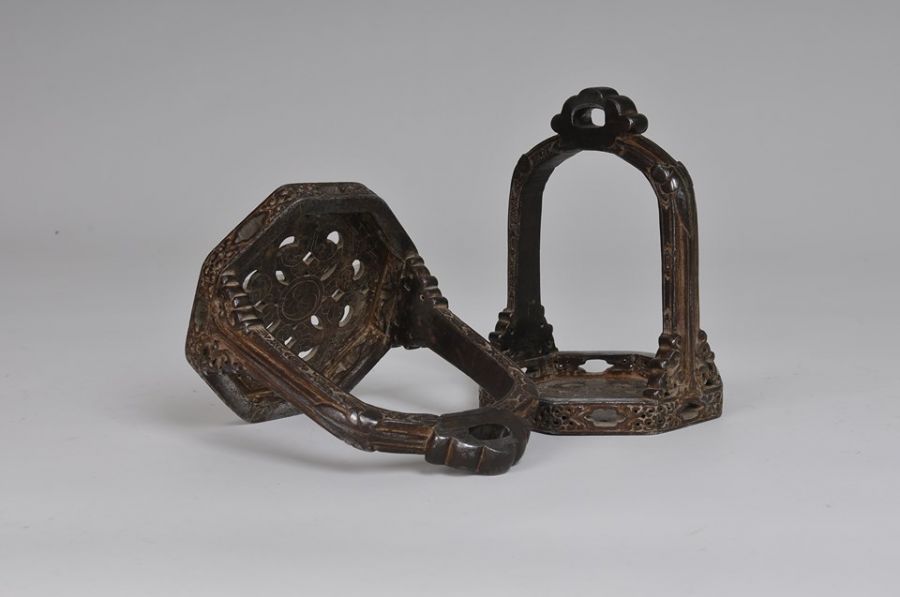 Khovd /MONTSAME/ A total of 3,140 exhibits in 1,033 categories are currently being kept at the Museum of Khovd aimag. One of them is a pair of engraved steel stirrups.
Mongolians have been making various pieces of equipment to use livestock for transport and process livestock products while rearing the animals.
The history of Mongolians cannot be imagined without horse and equestrian equipment including stirrups.
The stirrups being kept at the Museum have cloud patterns, engraved on their octagon plates and traditional patterns on the lower parts.
The pair of 14.5 m tall stirrups weighs 3,300 grams. The stirrup plates are 10 cm in width and 11 cm in length. The engraved steel stirrups were passed down through generations from native of Mankhan soum of Khovd aimag Beejinkhuu.
The local museum bought the exhibit for 550 tugriks on December 29, 1989.