Collection of the National Museum of Mongolia: Aristocratic Deel
Art & Culture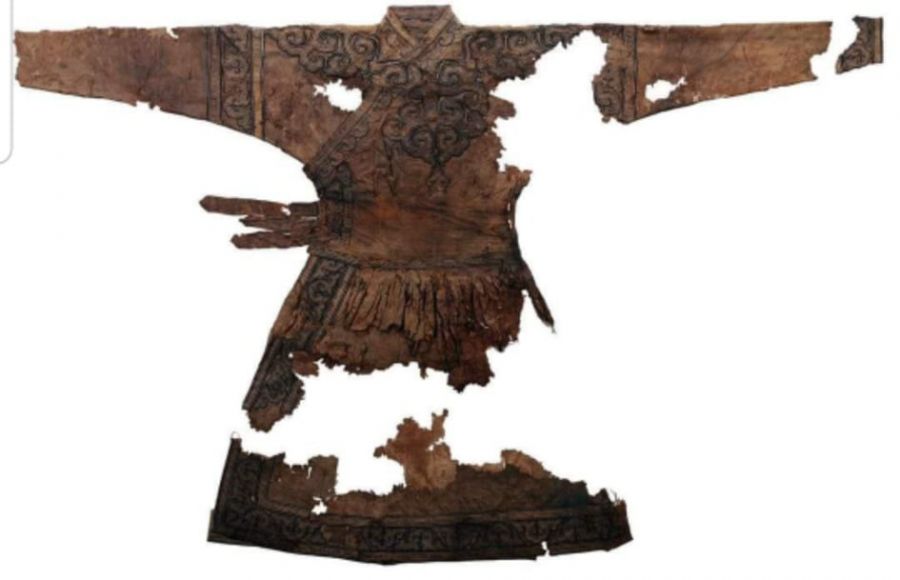 Ulaanbaatar /MONTSAME/. Originating from the 13th to 14th century, this aristocratic deel was discovered from a tomb of the time of the Mongol Empire at a site called Bukhiin Khoshuu in Delgerkhaan soum, Khentii aimag by researchers of the National Museum of Mongolia in 2003.

Material: silk, brocade, cotton, and golden thread Size: 128x110cm
One of the three deels that were discovered has skillful workmanship and intricate design, made with silk and golden thread. The aristocratic deel is currently presented to the public in Hall IV of the National Museum.
The deel has a slanted collar, long thin sleeves, even pleats around its waist, and bell shaped lower flap. It is apparent that the deel's initial color has changed quite a bit, with the current color as brown. The ever ugalz (horn pattern) that goes from the upper flap to the shoulder blades in the back is cut in brocade and then sewn onto the collar area with gold thread. The inner flap of the deel has three bands on the right side.
The artifact was registered in the list of invaluable cultural heritage of Mongolia per Government Resolution no.227 in 2013.