Mongolia to receive support under COVAX Facility mechanism
Society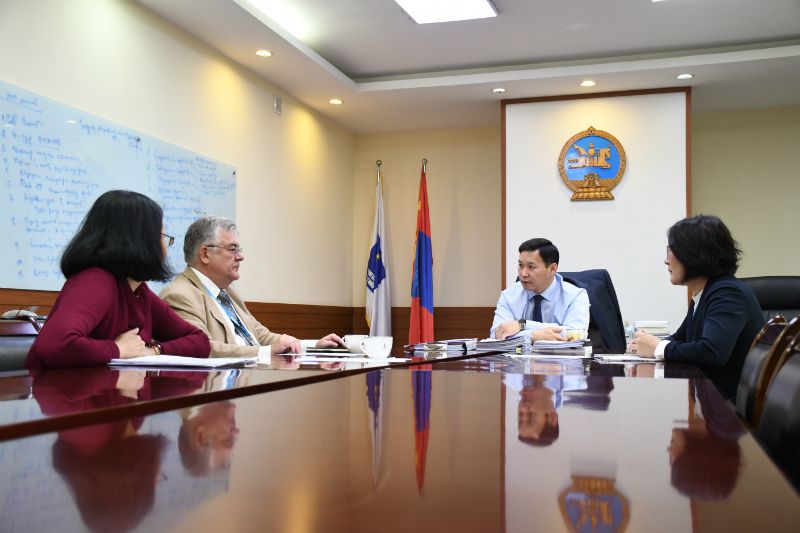 Ulaanbaatar /MONTSAME/ On August 15, Minister of Health T.Munkhsaikhan held a meeting with World Health Organization Representative in Mongolia Dr. Sergey Diorditsa, thoroughly discussing global situation of the COVID-19 pandemic and vaccine development progress.
During the meeting, Dr. S.Diorditsa informed that the WHO has approved a list of countries that will receive support on COVID-19 vaccine and Mongolia is among them. "The progress of making a vaccine against new disease takes many years, nevertheless, a number of countries have been working hard to develop coronavirus vaccine within a short time and some positive results have been shown."
The WHO is working towards promoting studies and experiments on medical new technologies, such as safe and effective medicine and vaccine against COVID-19, its test kit and creating a special mechanism designed to guarantee equitable access to COVID-19 vaccines worldwide.
One of these works is a mechanism "COVAX Facility" (The COVID-19 Vaccines Global Access Facility) that aims to accelerate vaccine development in collaboration with Gavi, The Vaccine Alliance and the Coalition for Epidemic Preparedness Innovations (CEPI).
Mongolia has expressed its interest to join the mechanism. At the meeting of Board of Members of COVAX Facility, a list of countries to get support in the first place within the mechanism on COVID-19 vaccines, once available, has been adopted and Mongolia was included in it.
"In scope of the mechanism, works are underway to receive quality and safe vaccines certified by the WHO through the UNICEF and vaccinate people from risk groups at starter, while actively holding talks with the countries developing vaccine within the framework of bilateral cooperation," Health Minister T.Munkhsaikhan said.
At the end of the meeting, the Minister expressed thanks to WHO Representative Dr. Sergey Diorditsa on providing professional and methodological assistance and support to Mongolia to combat COVID-19 pandemic.