Mongolia-China Strategic Dialogue held virtually
Politics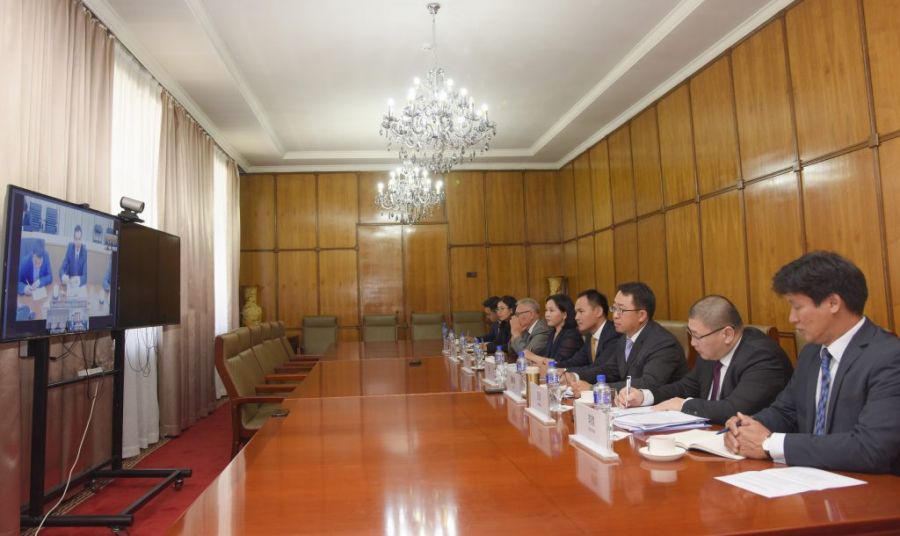 Ulaanbaatar /MONTSAME/. The 5th Strategic Dialogue between the Ministries of Foreign Affairs of Mongolia and the People's Republic of China was successfully held virtually today, August 5. The virtual meeting was chaired by Deputy Minister of Foreign Affairs of Mongolia B.Munkhjin and Vice Minister of Foreign Affairs of China Luo Zhaohui.
The Strategic Dialogue is organized annually between the Ministries of Foreign Affairs at the Deputy and Vice-Ministerial level to review the development of bilateral relations, discusses short-term goals and major events, and exchanges views on regional and international cooperation.
At the beginning of the meeting, the sides reaffirmed that the two sides attach great importance to the sustainable development of Mongolia-China relations and pledged their active cooperation to further deepen the Comprehensive Strategic Partnership.
Noting that the mutual assistance and emotional support provided by the two governments and its people during the joint fight against the COVID-19 pandemic was an important impetus for strengthening mutual understanding and trust, the sides stressed that further deepening of bilateral and multilateral cooperation will play an important role in tackling the pandemic.
The two sides agreed to maintain the frequency of talks at all levels, hold high-level reciprocal visits when the current situation turns the corner, and hold meetings of key mechanisms of bilateral cooperation in an appropriate manner in order to develop bilateral cooperation sustainably.
Introducing the goals set by the Government of Mongolia to ensure sustainable economic development, Deputy Minister B.Munkhjin noted the importance of increasing trade turnover between the two countries as much as possible and revitalizing economic and investment cooperation at a time when the economies of the countries around the world is facing hardships due to the pandemic.
Vice Minister Luo Zhaohui said that China would continue to take measures for boosting trade and economic cooperation such as the implementation of "Green Gateway", a temporary regulation, and expressed its commitment to provide potential supports to increase the trade turnover between the two countries.
Furthermore, the sides exchanged views on advancing specific Mongolian-Russian-Chinese trilateral cooperation projects and on international and regional issues of mutual interest.