Polar Star Order awarded to Director of Prague Zoo
Society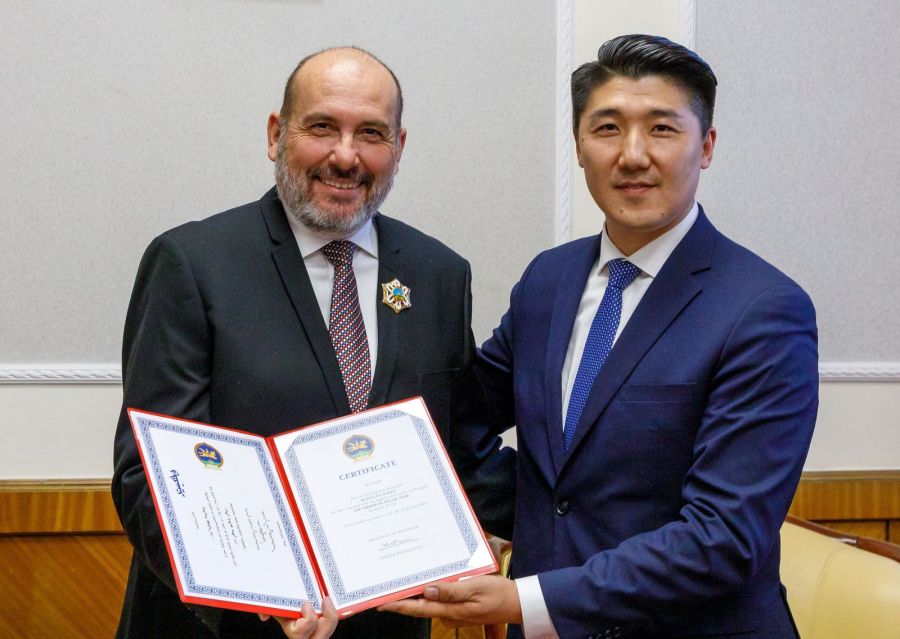 Ulaanbaatar /MONTSAME/. The President of Mongolia issued a decree on conferring the Order of Polar Star on Director of Prague Zoo Mr. Miroslav Bobek.
While presenting the highest state honor, Foreign Policy Adviser to the President of Mongolia E.Odbayar expressed gratitude to Mr. Miroslav Bobek for his valuable contribution made to the protection of wild horses - Przewalski's horse or takhi, and relations between Mongolia and the Czech Republic.
Mr. Miroslav Bobek emphasized during the ceremony that the award was a clear demonstration of the Government of Mongolia's recognition of Prague Zoo's efforts to protect and re-introduce wild horse, while thanking his former and current colleagues at the Prague Zoo and those who contributed.
The Prague Zoo had a total of 34 takhi horses from the Czech Republic and other European countries transported by CASA aircraft on nine flights. Plans to conduct the 10th transportation of takhi horses in 2020 were delayed due to the COVID-19 pandemic situation.
As of today, the population of takhi horses amounts to 370 at Great Gobi B Strictly Protected Area, 420 at Hustai National Park, and 130 at Khomiin Tal National Park.