Prime Minister asks U.S. Ambassador to support Mongolians in the U.S.
Politics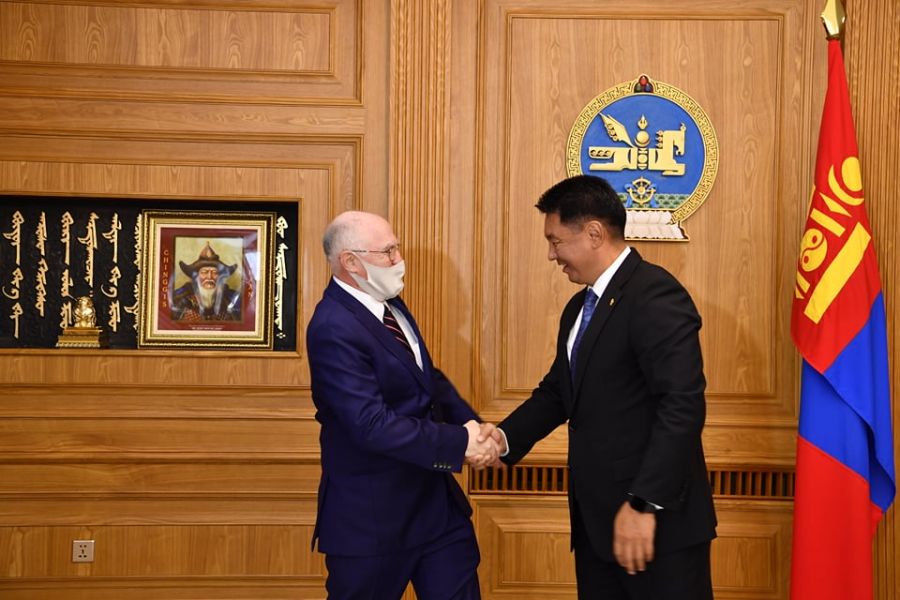 Ulaanbaatar /MONTSAME/ On August 13, Prime Minister U.Khurelsukh received Ambassador of the United States of America to Mongolia Michael Klecheski.

Ambassador M.Klecheski congratulated PM U.Khurelsukh on the victory in the recent parliamentary election and wished success to his endeavors.
The Prime Minister mentioned that the new Cabinet, which was formed as a result of the recent election, has developed its action program, which is to be adopted by the Parliament. Noting that cooperation between Mongolia and the United States has been actively developing within the framework of Strategic Partnership even in the time of COVID-19 pandemic, the PM highlighted the significance of successful implementation of the Roadmap for Expanded Economic Partnership Between the United States of America and Mongolia.
In turn, the U.S. Ambassador congratulated on effective measures being taken by the Mongolian Government for the fight against COVID-19 pandemic and expressed gratitude to Mongolia for providing USD 1 million humanitarian aid to the United States. Mr. M.Klescheski also presented about some joint projects and initiatives on the Mongolia-U.S. economic cooperation and voiced his willingness for the joint execution of them.
While expressing thanks to the U.S. side for its support on Mongolia's COVID-19 response, PM Khurelsukh requested the Ambassador to pay attention on ensuring the safety of Mongolian nationals living in the U.S. and to provide necessary support to them.
At the meeting, the sides expressed their satisfaction on the ongoing successful implementation of USAID-funded projects and programs, including U.S. Millennium Challenge Corporation's Second Compact Agreement aimed at improving the long-term sustainability of Ulaanbaatar's water supply as well as projects to support good governance, increase citizens' participation, enhance business sustainable development and upgrade transparency.