3500 Mongolians benefit from ITEC Indian scholarship programme
Society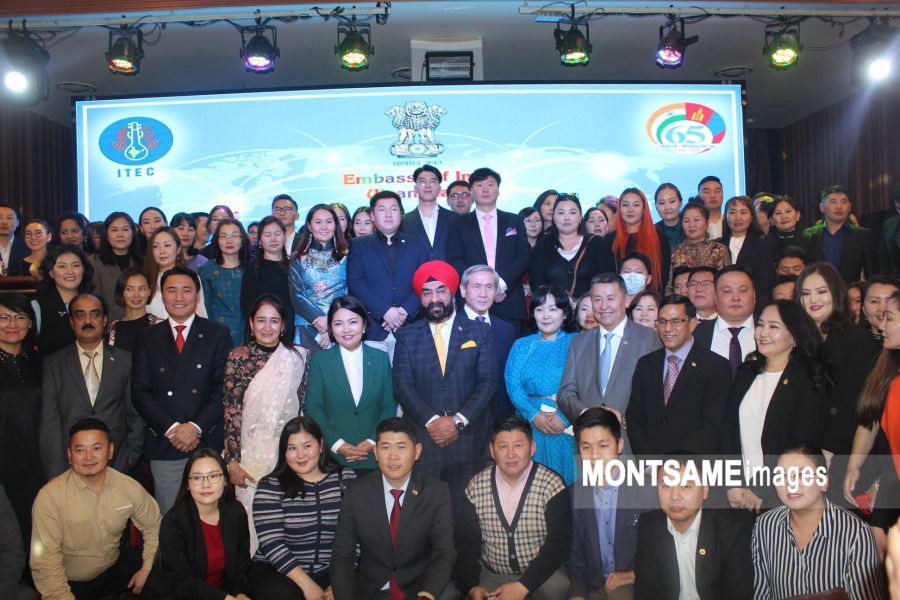 Ulaanbaatar/MONTSAME/. The Embassy of India organized an event to celebrate the 56th anniversary of India's flagship capacity building programme- Indian Technical and Economic Cooperation (ITEC) at Blue Sky Hotel on October 29.
In his opening remarks, Ambassador M.P. Singh informed that ITEC programme, since its launch in 1964, has been a vehicle to share India's vast and unique experience of growth and development through capacity building and training of more than 200 thousand government officials and professionals from 160 partner countries. "India's development cooperation is free from conditionalities and is rooted on the principles of solidarity and mutual benefits," emphasized the Ambassador.
ITEC offers around 150 thousand scholarships every year in 400 courses at over 100 premier educational institutions in India that cover a wide range of studies in traditional and niche area, including IT, banking finance, management, auditing, healthcare, agriculture, governance, entrepreneurship, energy, parliamentary studies etc.
Over the last two years, the special group courses were organized for Mongolia. Within this framework, a group of 12 state secretaries, a group of 18 governors, a group of 25 officers from the Ministry of Foreign Affairs, 35 trainees of Mongol Refinery, and 18 officers from the National Emergency Management Agency attended various courses under ITEC.
During the event, MP and Chair of Mongolia-India Parliamentary Group B.Saranchimeg stressed the development assistance to Mongolia to be used for crucial sectors like mining, dairy, IT, English language covering important aspects of socio-economic development.
Moreover, MP P.Damdinnyam, ITEC alumni himself and four other beneficiaries, shared their experiences of studying in India and how the knowledge gained from premier Indian institutions enriched and enhanced their skill set.
Over 3500 Mongolians have benefited from ITEC and other scholarship programme on IT, banking, finance, management, fintech, big data analysis, capacity development of election management, English language, yoga courses, science, space, innovation and new technologies policy.