Academic conference on Mongolia-UN cooperation takes place
Society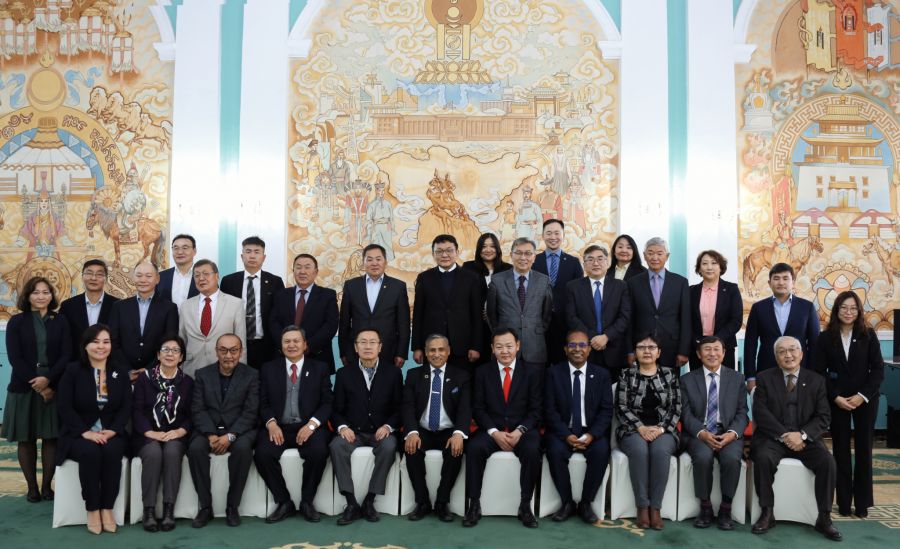 Ulaanbaatar /MONTSAME/. An academic conference themed - '60 years of Mongolia - United Nations cooperation: Future outlooks' was co-organized today by the Ministry of Foreign Affairs and UNFAO on the occasion of the 60th anniversary of Mongolia's accession to the UN.
Minister of Foreign Affairs B.Battsetseg and UN Resident Coordinator in Mongolia Tapan Mishra delivered opening remarks.
Minister for Foreign Affairs B.Battsetseg emphasized that for the 60 years, Mongolia has been a reliable partner of the United Nations and has expanded and strengthened relations and cooperation in all aspects. Reaffirming desire to further expand the scope of cooperation, she noted that the recommendations and initiatives of scientists will be an important contribution to determining accurate ways to implement development policies and making evidence-based decisions at a time when inter-sectoral interdependence is growing. Moreover, she stressed the importance of researchers' participation in enhancing Mongolia's participation in the international communities, expanding and strengthening multilateral cooperation, and opening up new opportunities.
UN Resident Coordinator Tapan Mishra noted that Mongolia is one of the exemplary countries in the world in terms of its human rights activities and initiatives, and was one of the first countries in the region to adopt a law on legal status of human rights defenders. He noted that Mongolia has reaffirmed its commitment to reduce greenhouse gas emissions from 22.7 percent to 27.2 percent, and thanked President of Mongolia U.Khurelsukh for showing leadership and attention to address the issues of climate change.
Participants in the conference made presentations on 'The historical process of Mongolia's accession to the United Nations: analyzing external and internal factors (1946-1961)', '60 years of Mongolian-UN cooperation and Future Trends', 'Changing the Food System: Global Outlook, Mongolia's Opportunities', 'UN Peacekeeping Operations and the Mongolian Armed Forces: Participation, Challenges and Opportunities', 'Climate Change Challenges: Mongolia and UN', etc. and held discussions.