Boxing team departs for Tashkent
Sports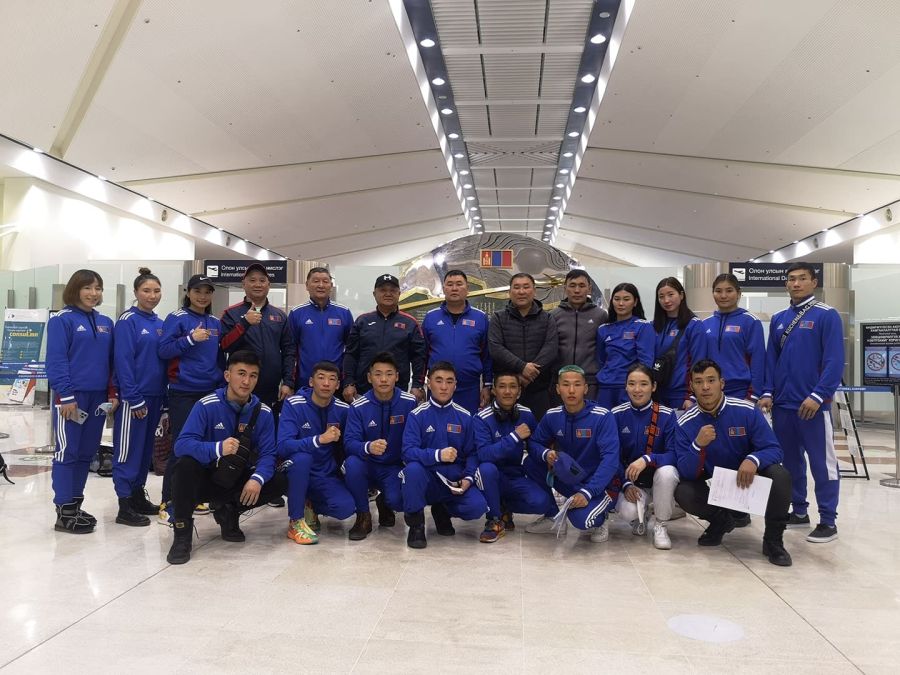 Ulaanbaatar /MONTSAME/. Mongolian boxing team today departed for Tashkent, Uzbekistan to participate in the U22 Asian Boxing Championships which will be held between January 20 and 30.
The team consists of 15 athletes, of which eight are female boxers and seven are male.
Specifically, O.Unubold in 48 kg, Kh.Azbayar in 51 kg, D.Ganbold in 54 kg, G.Lundaa in 57 kg, B.Buyandalai in 60 kg, B.Tuguldug in 63.5 kg, A.Jandos in 67 kg and B.Gantulga in 70 kg will compete in the men's category. As for the women's category, the team is consists of B.Janarguli in 48 kg, A.Khulan in 50 kg, B.Mungunsaran in 52 kg, M.Enkhjargal in 54 kg, M.Namuun in 57 kg, G.Badmaarag in 60 kg, and M.Tsetsegdari in 63 kg.