Winners of Mongolians in Deel festival selected
Art & Culture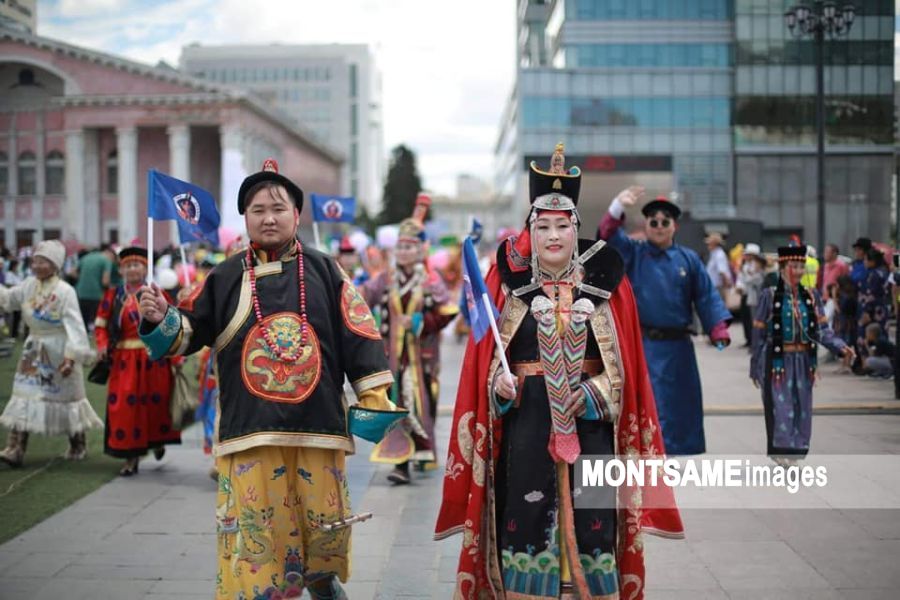 Ulaanbaatar /MONTSAME/. 'Mongolians in Deel' festival aimed at promoting Mongolian culture and heritage, characteristics of the country's national costume, Deel, ethnic costumes and accessories, and intangible and tangible folk heritage, and passing down the culture and traditions to the younger generation through a fashion show of traditional clothing took place at the Sukhbaatar Square on July 09.

This year is the 16th anniversary of the festival that was first organized in 2006 in Ulaanbaatar by the Mongolian Tourism Association and Mongol Costumes LLC.
This year's event attended by residents from nine districts of the capital city, several aimags namely Arkhangai, Bayan-Ulgii, Umnugobi, Dornod, Sukhbaatar, as well as foreign tourists. During the festival, numerous interesting events such as parades of people, art performances, show collection of traditional Mongolian clothes, and selection of top participants, Mongolian customs and tradition town activities and fair of national clothing producers were held.
The jury selected the best in nominations such as 'the youngest participant', 'the most beautiful couple with Deel', 'the most beautiful foreign couple with Deel', 'the best performance', etc.
'Irmuun' club of the Children's Palace of Uvurkhangai aimag and children from Khentii aimag took the first place at the competition. Among the districts of the capital, Songinokhairkhan district was selected as the best participant. More than 1,700 citizens representing 43 districts of the district participated in the parade dressed in national costumes.