ACMS Mongolia Field School to be organized in summer 2020
Politics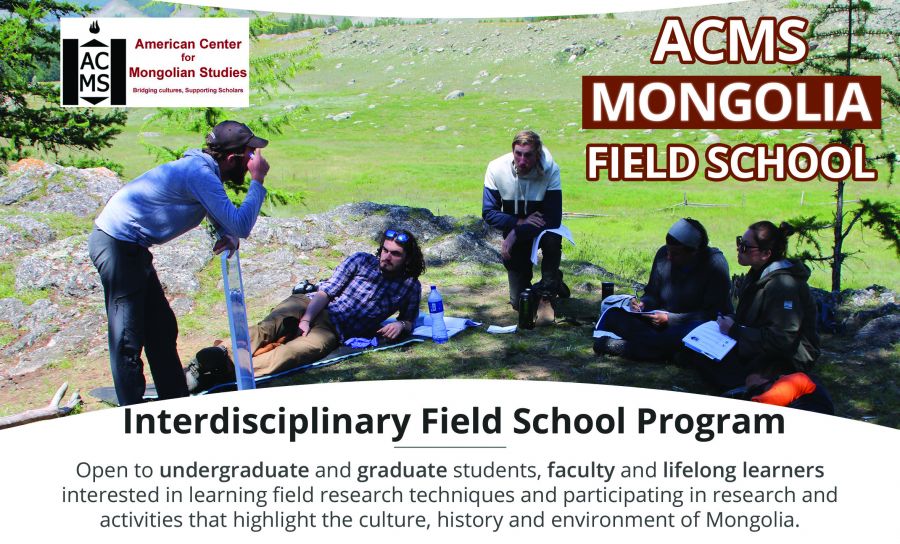 Ulaanbaatar /MONTSAME/. The American Center for Mongolian Studies (ACMS) in Ulaanbaatar is hosting an annual Mongolia Field School that is open to undergraduate and graduate students, professionals, faculty and life-long learners interested in exploring aspects of Mongolia's unique culture and geography and wishing to learn field research techniques, conduct self-selected research projects and travel within Mongolia to urban and countryside areas, and gain a unique insight into the landscapes and people of Mongolia
The 2020 ACMS interdisciplinary Mongolia Field School includes 7 course offerings in various topics, Visual Storytelling in Mongolia, Word and Sound in Mongolian Culture, Climate Change and Herding in Three Mongolian Eco-zones: Incontrovertible Warning Signs and Local Responses, Climate Change and Public Health: Heat, Fire, Flood and Drought on the Steppe, Mongolian Buddhism, Nature, and Conservation, Gobi Futures: Navigating and Anticipating Change in a Transforming Desert and Environment, Humans, and Mining in Northern Mongolia from June through August 2020.
Throughout the program, participants will become familiarized with Mongolian culture, history, language and contemporary issues and travel to selected sites across Mongolia where they will pursue field research, gaining an understanding of the topics studied in the context of the landscapes and people in the regions visited. All participants will have the opportunity to see important sites in Mongolia and participate in tourist activities, while also gaining the unique insights offered by their course leaders and the local people and officials encountered during the field studies.
According to the ACMS, a significant number of scholarships are available, with awards based on merit, diversity and need, due to the generous support of the Henry Luce Foundation and other donors.
ACMS is a non-profit, non-governmental organization with aim to develop academic exchanges between Mongolia and North America. Founded in 2002, the organization has provided over USD 2.4 million in support of Mongolian Studies programs, and has involved over 100 scholars and researchers of Mongolia and other countries in field research and academic exchange fellowships.

For more detailed information on the Mongolia Field School, please visit the ACMS website.
ACMS