MNT 216 billion available to give as bond vouchers for seniors who had no pension loan debts
Politics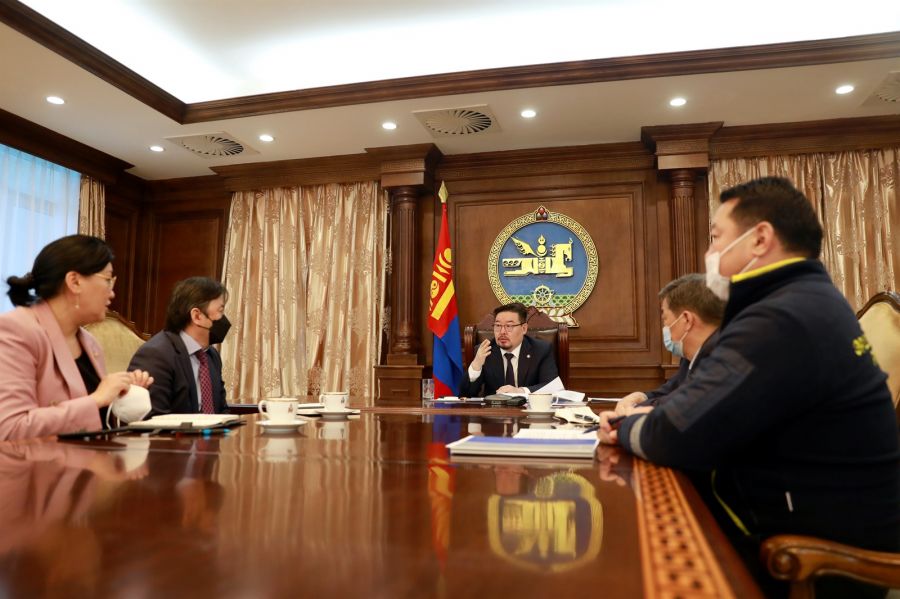 Ulaanbaatar /MONTSAME/. In January 2020, the Parliament of Mongolia, State Great Khural, approved a law on one-time cancellation of pension-backed loan debts and other accompanying regulations.

Upon the recommendation issued by the National Security Council of Mongolia, the Government of Mongolia wrote a bill on the one-time forgiveness of pension debts, which was proposed by President Battulga Khaltmaa during his New Year's Eve broadcast on the night of December 31, 2019.
The one-time cancellation of pension-secured loan debts under the 2020 law was subject to outstanding pension loan balance of up to MNT 6 million and pensioners who hold debts more than MNT 6 million were required to pay off the remaining amount themselves. As for around 194,000 pensioners, who did not borrow money out of their state retirement fund savings, the government had pledged to distribute vouchers for government bonds worth MNT 1 million to them.
The law states that the bond vouchers will be issued starting May 1, 2021. Pensioners who took out pension loans less than MNT 1 million are also entitled to receive bond vouchers equal to the amount they have in their loan balance. In February 2020, Parliament Speaker G.Zandanshatar notified that the pension-backed loan debts amounting to MNT 695 billion that were due to be paid by around 228,500 pensioners had been paid off.
On May 7, 2021, Speaker of the parliament G.Zandanshatar held a meeting with Minister Labor and Social Protection A.Ariunzaya, President of the Bank of Mongolia B.Lkhagvasuren, CEO of Erdenes Mongol LLC D.Khayankhyarvaa and CEO of Erdenes Silver Resource LLC, subsidiary of Erdenes Mongol LLC, T.Munkhbayar, to become acquainted with the progress of the issuance of the MNT 1 million vouchers to seniors.
Erdenes Silver Resource LLC was established in 2019 as a subsidiary of Erdenes Mongol LLC in order to exercise state rights in strategically important silver and gold deposits of Mongolia and to put the Salkhit silver and gold mine under economic circulation. In accordance with the law, the approved repayment of pension loan debts and the provisions of voucher as government bonds are be sourced by putting up the future benefits from the Salkhit deposit revenues as collateral.
At the meeting, CEOs Khayankhyarvaa and Munkhbayar informed that a total of MNT 216 billion has been already made available through commercializing the Salkhit silver and gold mine revenues for the law implementation and to issue bond vouchers to pensioners without pension loan debts.
Minister Ariunzaya informed that there are 194,100 pensioners who did not borrow pension-backed loans until the end of December 31, 2019 and another 43,900 pensioners who had pension loans debts amounting up to MNT 1 million. "Around MNT 216 billion of funding is required to provide bond vouchers to 238,000 pensioners in total and the preparation has been completed to transfer the cash money equal to the bond vouchers to bank accounts of the pensioners."
Speaker Zandanshatar urged the officials to ramp up the cash money provisions to pensioners as the lockdown measures amid the pandemic is taking toll on the country's economy and citizens' livelihoods. The government is spending a total of MNT 911 billion for the implementation of the law on one-time cancellation of pension-backed loan debts and other accompanying regulations with about 466,500 pensioners as beneficiaries.